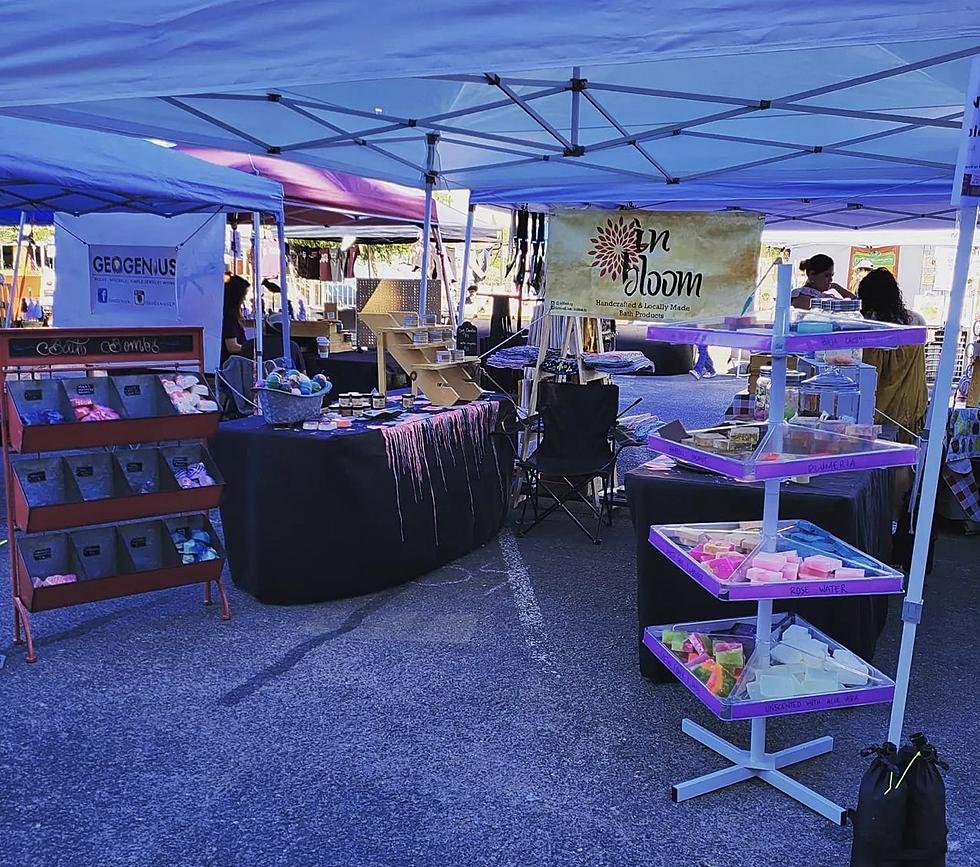 Celebrate Mom At In Bloom's First Ever Madres, Mimosas Y Chismosas Market
Courtesy: In Bloom
Madres, Mimosas Y Chismosas. No, I'm not talking about myself however, one could question that because those three things do in fact describe me to a tee! I'm talking about a new market in El Paso that is coming just in time for Mother's Day.
Here is your friendly reminder that Mother's Day is coming! Sunday, May 8th to be exact but you can get a head start on celebrating the special lady in your life with the Madres, Mimosas y Chismosas Market taking place on Sunday, May 1st at the local small business, In Bloom.
"Come shop locally and stay for the free goodies and of course, what mothers do best, the chisme," said Cynthia Chavira, owner of In Bloom.
In Bloom is a local woman-owned business that specializes in handcrafted and locally made bath products. Cynthia uses her amazing bath bomb-making skills to create bath bomb art as I've never seen before!
Cynthia also uses her small business as a way to promote other locally owned businesses. Her east El Paso store sells not only her products but also products from local businesses that create jewelry, candles, artwork, and more.
This won't be the first market for Cynthia, but it will be the first market with the best name, ever! The Madres, Mimosas Y Chismosas market will allow locals to shop from a variety of local vendors that will offer different gift options.
People who head out to the market will also be able to enjoy food, drinks, and a raffle that will include over $100 in gift cards and prizes!
"Products being sold will include handmade jewelry, bath products, designed cups and mugs, candles, baked goods, and more cositas that make great gift options for the MADRES in your life," said Cynthia.
We can never have too many markets in the borderland and this market is not only a chance for people to support local small businesses, it's also a chance to hang out with the special momma in your life, enjoy some mimosas, and most importantly, have a comfortable environment to get your chisme on!
MARKET DETAILS:
Sunday, May 1, 2022
In Bloom, 12301 Rojas Suite B 25
1 pm - 6 pm
Vendors Include:
Mexican Candy Lady
Macha Ubi
Grooves & Soothes by Julie
Dragon's Lab Embellishments
Veganis
Mt. Star Crfts
Love Alumni Boutique
Raging Artist Purse Find
NinaLu MyersArt
Mija, YES YOU CAN.®
Love Alumni Boutique