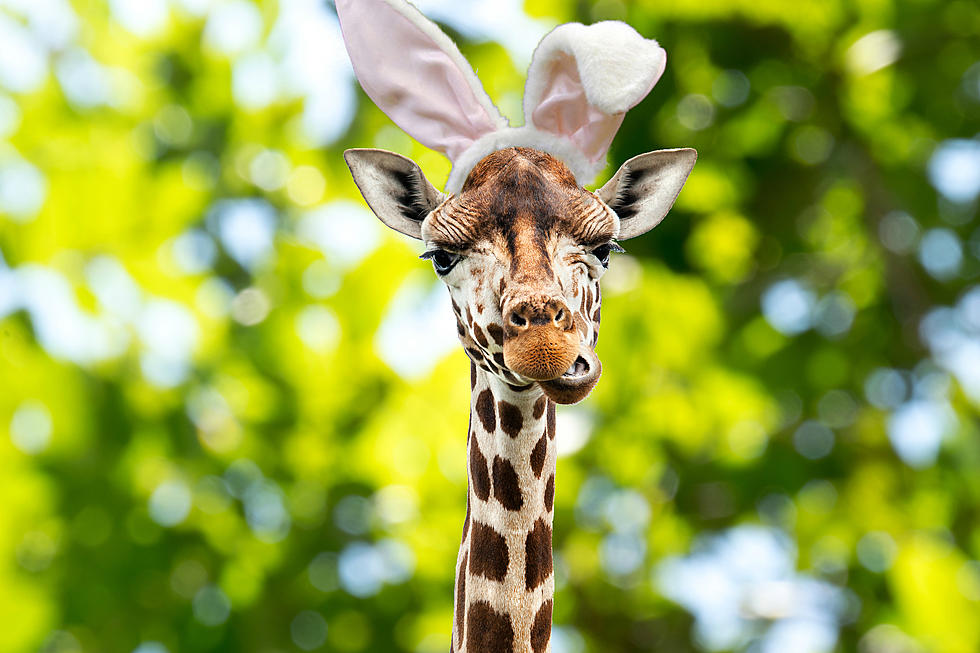 Cascaróns Forbidden at El Paso Zoo Easter Weekend
Thinkstock/Photo Illustration
If you plan to hop on over to the El Paso Zoo Easter weekend, bring a hat, sunglasses, and sunscreen (highs Saturday and Sunday will be in the mid to upper 80s), but leave the confetti eggs at home.
As fun as unleashing multi-colored mayhem on someone's head is, zoo officials request you leave the annual Easter cascarón warfare for another time and another place.
"Confetti eggs (cascarones) are not allowed on zoo grounds," reads a post on the zoo's Facebook. No reason as to why they are forbidden was given, but I suspect it's because the confetti, and in some cases flour, that the eggshells are filled with is super-messy and time consuming to clean up.
Enter your number to get our free mobile app
Eggstravaganzoo 2021
The same post declaring cascaróns are prohibited also announced the cancellation this year of the popular Eggstravaganzoo celebration and its related egg-tivities, such as photos with the Easter Bunny, magic shows, and inflatables. Presumably because of COVID. The one-sentence announcement did not go into detail.
Easter Weekend Zoo Hours
The El Paso Zoo is open from 9:30 a.m. to 5 p.m. Saturday and Easter Sunday. Last ticket sold at 4 p.m. Attendance is limited to 75% capacity.
What You Should Know Before You Go
• Social distancing practices will have to be followed, and face coverings by visitors and staff required.
• The train ride, carousel, ropes course, and tree house playground are off limits for now.
• Some indoor buildings such as the South American Pavilion and Aviary remain closed.
• Zoo Keeper chats and interactive activities, including shows and demonstrations in the Wildlife Theater, will not be offered until Memorial Day weekend
• Food and beverages will be available for sale along with limited indoor and outdoor seating. In addition, guests may bring their own food and drinks (glass items, alcoholic beverages and single-use straws are not allowed).
LOOK: 30 fascinating facts about sleep in the animal kingdom