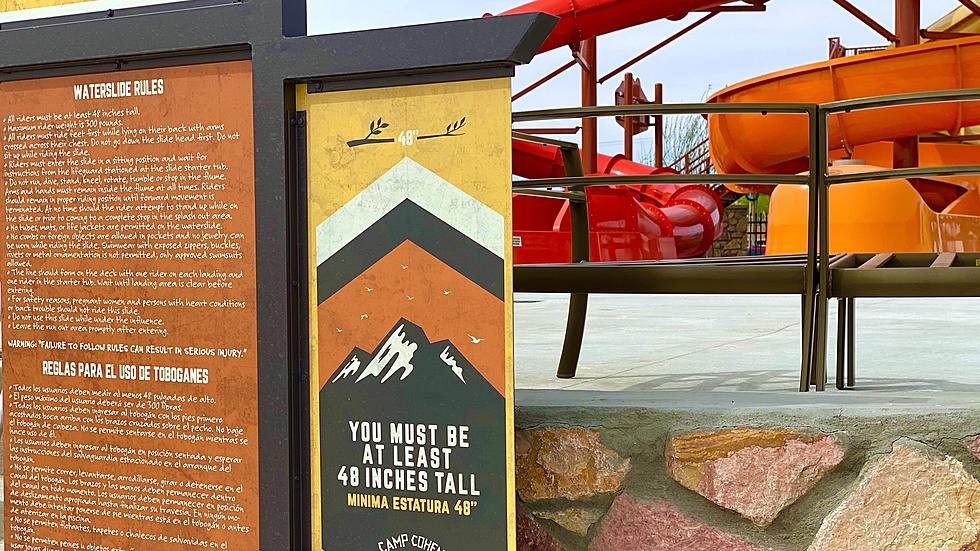 Camp Cohen Water Park, City of El Paso Outdoor Pools Open Memorial Weekend
Camp Cohen Water Park Twitter
Wow, can you believe Memorial Day is right around the corner? If you've lived through even one summer here you know we're going to be needing some relief from the heat by then.
Well, good news: you won't have to sweat the hot temperatures this summer. Now that post-pandemic life is returning to something close to normal, the city's outdoor water playgrounds are all set to offer El Pasoans of all ages a break from the heat in time for the unofficial start of summer.
Two of the city's outdoor pools will be available to the public starting Memorial Day, May 31, 2021, according to the city website. Additionally, El Pasoans -- particularly Northeast residents -- will have a new place to cool off.
Camp Cohen, one of four regional water parks set to welcome guests this summer, will open that weekend as well. The water park was ready to go last summer, but it had to be put off because of the pandemic.
Camp Cohen Regional Water Park
Camp Cohen will be the first water park to officially open. City officials say it will be good to go beginning at 11 a.m. Saturday, May 29.
Location: 9700 Gateway North, at the former Cohen Stadium site in Northeast
Theme: Summer Camp
Water Features: take dip in the flowing Rain Roamer lazy river or the Shallow Waters leisure pool, lap swim in Endurance River, climb the Warrior Wall or ride down Thunder Run, Lighting Bolt or Monsoon Plunge slides. Little ones can splash around in Poppy Island within the Wild Lagoon.
Hours: 11 a.m. to 6 p.m. daily
City Outdoor Pools
The outdoor pools at the Grandview Aquatic Center,3100 Jefferson Ave., and Pavo Real Aquatic Center,110 Presa, will operate Monday through Friday from 6 p.m. to 9 p.m. and Saturday and Sunday from 12 p.m. to 4 p.m. beginning Monday, May 31. . Admission is $3 for adults and $2 for kids up to 17 yrs. old. Children 2 years of age and under get in free.
The outdoor pools and Camp Cohen Water Park will join all the city spray parks and splash pads as cool-down destinations for residents looking for water fun in the hot El Paso sun.
K-9 Agent Bulder Memorial Dog Splash Park - El Paso's Canine Spray Park