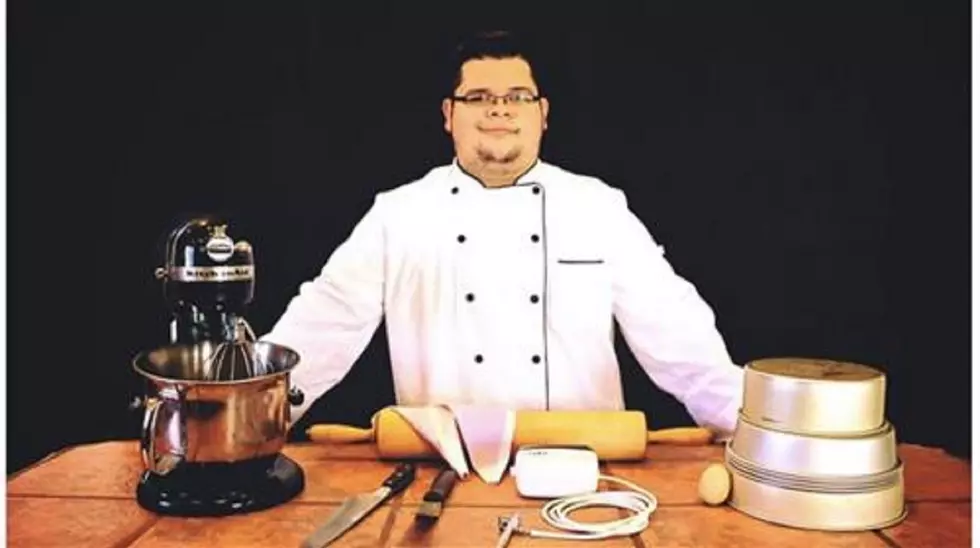 Bowie Teacher & PBS El Paso Team Up For Kids Cooking Show
EPISD
Kids in the Cocina, a Facebook Live cooking show for kids will premiere this Saturday, August 1, 2020.
In an effort to get more kids to engage with their families in fun innovative ways, Bowie High School teacher and chef Christopher Puga has partnered with PBS El Paso for a new online feature, Kids in the Cocina.
Christopher Puga who also runs Bowie's famous Oso Good food truck with his students launched a Facebook group called Culinary Camp Puga aimed at getting younger children to learn to make simple meals, especially during the quarantine. The cooking camp took off and ultimately lead to a new venture with PBS El Paso.
Kids in the Cocina rolls out this Saturday where children learn how to cook under the supervision of their parents. Kids will be able to follow a recipe and make a delicious snack or meal for the entire family beginning with made-from-scratch pizza.
Puga will tape the segment in an actual kitchen and not a studio to make kids feel more comfortable in their own kitchens and plan to offer healthier menu options incorporating simple exercises to encourage a balanced lifestyle while staying safe at home during the pandemic.
The show is geared toward children in grades third through eighth, however, anyone is free to follow along. The segment begins at 10:30 a.m. and will run for 30-45 minutes on the PBS El Paso Facebook page.
Made From Scratch Pizza Ingredient List
1 pkg (6.5oz) of Betty Crocker Pizza Crust Mix
1 (14oz) Ragu Tomato Sauce
1 pkg (8oz) of low-moisture mozzarella cheese
1 pkg (3.5oz) thin slice pepperonis
1 ½ tsp of pepper
1 ½ tsp of salt
1 ½ tsp of Italian seasoning
1 tsp of garlic powder
1/3 cup of oil of choice
12-inch pizza pan
KEEP READING: 3-ingredient recipes you can make right now