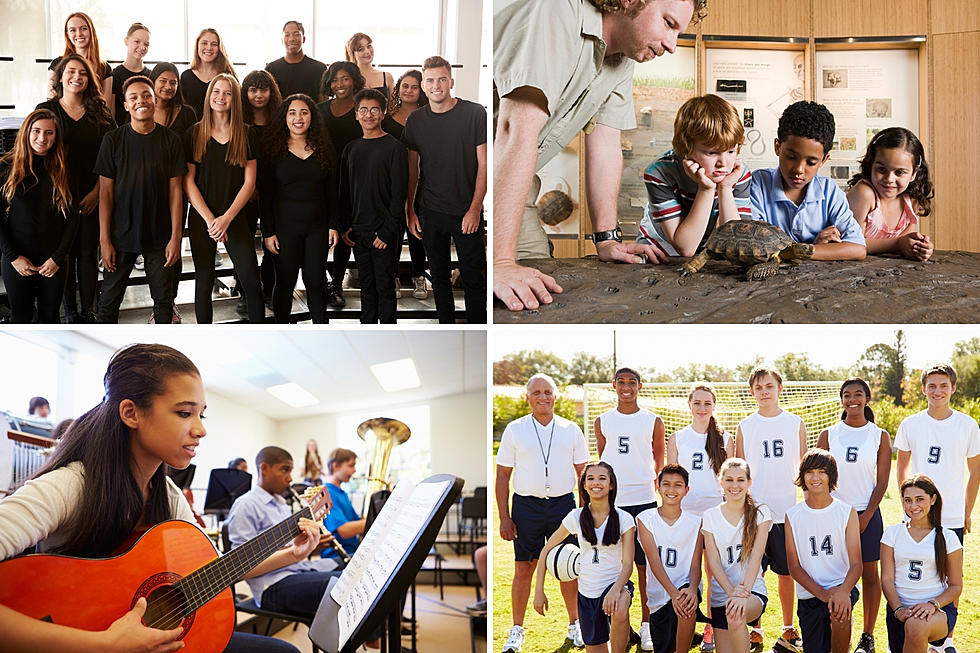 Boosting With Pride: Let's Support El Paso's School Clubs and Groups
Getty Images
After well over a year of constant disruptions, El Paso and surrounding communities are anxiously awaiting the most meaningful back-to-school ever.
This September, it's time to bring back a sense of normalcy to the classroom. That's why Townsquare Media El Paso and our radio stations are rallying around our local schools and are ready to give them the boost that they need. We want to put the spotlight on the teams, clubs, and activities that enrich the lives of our students.
That's where we need you. Help us build a list of local school organizations that might benefit from being in the spotlight. We'll include some information about the organization in addition to details on how the community can donate.
Once we have that list finalized, we will share it here, and shortly after Townsquare Media El Paso and the Better Business Bureau will award one deserving group a $1,000 "boost" for the equipment, materials, training, or whatever they need to allow our children to excel.
We received your submissions and only eligible ones have moved on to the voting portion of the contest. Voting will take place through September 14th, 2021. Voting has ended. Congrats to Hurshel Antwine Athletics.
El Dorado High School - Audio Video Production

Audio/Video Club

Audio/video production club services the Aztec community.

In Need of Instruments

YHS Band is known as the Pride of the Lower Valley.

Hurshel Antwine Athletics

Joshua Hoehne on Unsplash

Joshua Hoehne on Unsplash

Help with All Athletics

This is barely Hurshel Antwine middle school's second year with athletics.

Supporting Cheer!

Don Haskins Cheerleaders are made up of 7th and 8th grade students.

Middle School Cheer

Great group of girls and instructors that are there to boost all the school

Samuel Sianipar/ Unsplash

Samuel Sianipar/ Unsplash

Stallion Orchestra

The Slider Stallion Orchestra is an Orchestra looking for more UIL wins.

National Cancer Institute

National Cancer Institute

Junior HOSA

Jefferson Silva HOSA Class of 2023 is dedicated to learning about the medical field.

Georgia de Lotz/ Unsplash

Georgia de Lotz/ Unsplash

Dance Team

The Jefferson Silva Silverettes is the school's dance team.

FHS STEM Academy Rocketry

Funding for Flying

The students are in the TSTEM Academy at Fabens High School.