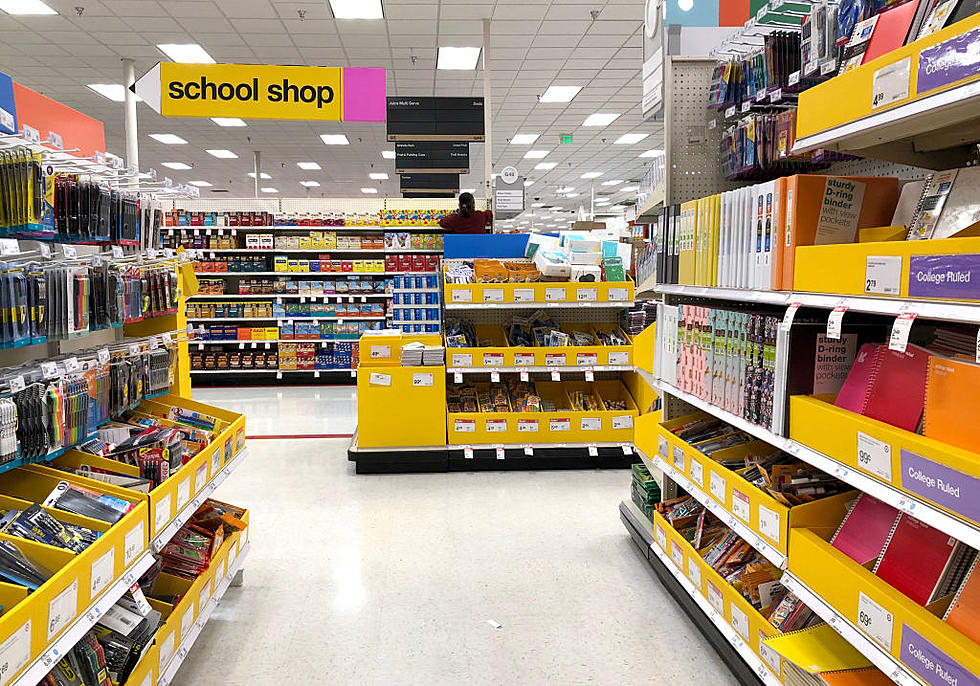 2023 El Paso Back to School Tax Free Weekend: Dates + What to Know
Getty Images
The 2023- 2024 school year gets underway July 31 for three of the four biggest districts in the El Paso area with all the others not long after that.
Back to school means the kids are going to need classroom essentials and a new wardrobe or two sooner than later.
For households already struggling with the rising cost of pretty much everything it is yet another expense to budget for.
Texas Sales Tax Holiday
Thanks to the state's annual Sales Tax Holiday, shoppers will catch a break at the cash register on back-to-school items in August.
From Friday, August 11 to Sunday, August 13, a sales tax will not be tacked onto your purchases of eligible items that sell for less than $100 each.
Eligible items include most clothing, footwear, school supplies, and backpacks. Not all merchandise, however, is exempt. Textbooks, computers, and software, for example, are not.
On average, back-to-school shoppers will save approximately $8 for every $100 spent. In today's climate where pinching and saving pennies makes a big difference on the household budget, that's nothing to sneeze at.
Layaways
Layaway plans can be used to take advantage of the savings as well, which is especially helpful since the school year starts before the tax-free weekend.
In order to take advantage of the tax exemption, the final payment on items previously placed on layaway must be made between August 11 - 13.
In other words, you put stuff on layaway now and pay it off over the Sales Tax Holiday weekend. Qualifying items can also be put on layaway that weekend and paid off later tax-free.
Purchases Do Not Have to be Made In-Person
Qualifying items can also be purchased tax-free online or by telephone if the item is both delivered and paid for during Tax-Free Weekend, or if ordered and paid for during the exemption period for immediate shipment, even if delivery is made after the exemption period ends.
Keep in mind, though, that delivery, shipping, handling, and transportation charges are considered part of the total sales price and will determine if you can buy it tax-free.
Items That Qualify
• Footwear, like sneakers, boots, sandals, slippers, and socks.
• Most clothing, such as jeans, shorts, shirts, blouses, sweatshirts, sweaters – even pajamas, robes, and nightshirts.
• School supplies: Crayons, erasers, glue, highlighters, markers, notebooks, loose-leaf ruled paper, pencils, pencil sharpeners, pens, and calculators.
The above is just a sampling. It's a pretty long list. A breakdown of clothing items and footwear that are exempt can be found HERE, and a list of qualifying school supplies HERE.
5 School Lunch menu items from the 70s and 80s we wish we could find as adults
The Worst School Team Names and Mascots We Could Find
There are good school names and mascots and then there are....these ones.
Check Out the Best-Selling Album From the Year You Graduated High School
Do you remember the top album from the year you graduated high school?
Stacker
analyzed
Billboard
data to determine just that, looking at the best-selling album from every year going all the way back to 1956. Sales data is included only from 1992 onward when Nielsen's SoundScan began gathering computerized figures.
Going in chronological order from 1956 to 2020, we present the best-selling album from the year you graduated high school.