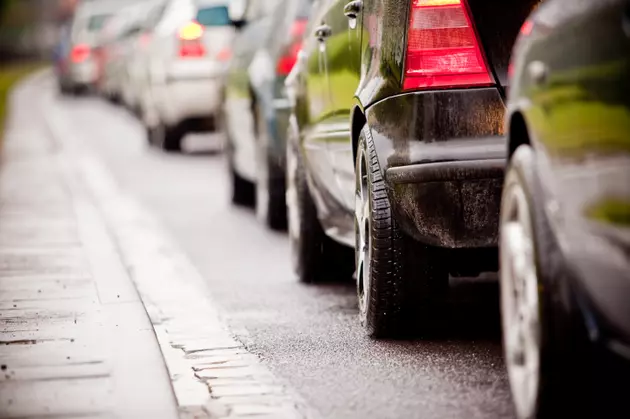 Work on I-10 East in West El Paso to Affect Holiday Traffic
Thinkstock
With Christmas and the beginning of Hanukkah less than two weeks away a lot of shoppers are expected to hit the streets in the coming days in a mad rush to get everyone crossed off their list.
But if your last-minute shopping takes you to or through I-10 east in west El Paso, the on-going construction might slow your present buying roll.
Despite the holiday frenzy, work on the Border West Expressway project must continue, and that's going to mean delays. TxDOT will be working on a section of I-10 east between Sunland Park Drive and Porfirio Díaz which will require daily rolling closures through December 23.
The good news is it's not a complete closure of the interstate and it won't require you finding a detour.
According to TxDOT El Paso spokesman Jennifer Wright, EPPD will slow drivers down as they near the work zone. Here's what Wright told KFOX14:
"What they're doing is slowing traffic about a mile in advance of their work. So traffic slows to about 15 miles per hour; by the time they get up to where the work was, they're done," said Wright.

The closures are scheduled for two hours, at different times each day, even though the delays may not take that long."
Below are the dates and times the rolling closures will take place:
● Wednesday, Dec. 14, from 2 p.m. to 4 p.m.
● Thursday, Dec. 15, from 7 p.m. to 9 p.m.
● Friday, Dec. 16, from 3 p.m. to 5 p.m.
● Saturday, Dec. 17, from 8 p.m. to 10 p.m.
● Monday, Dec. 19, from noon to 2 p.m.
● Tuesday, Dec. 20, from 3 a.m. to 5 a.m.
● Wednesday, Dec. 21, from 2 p.m. to 4 p.m.
● Thursday, Dec. 22, from 7 p.m. to 9 p.m.
● Friday, Dec. 23, from 3 p.m. to 5 p.m.