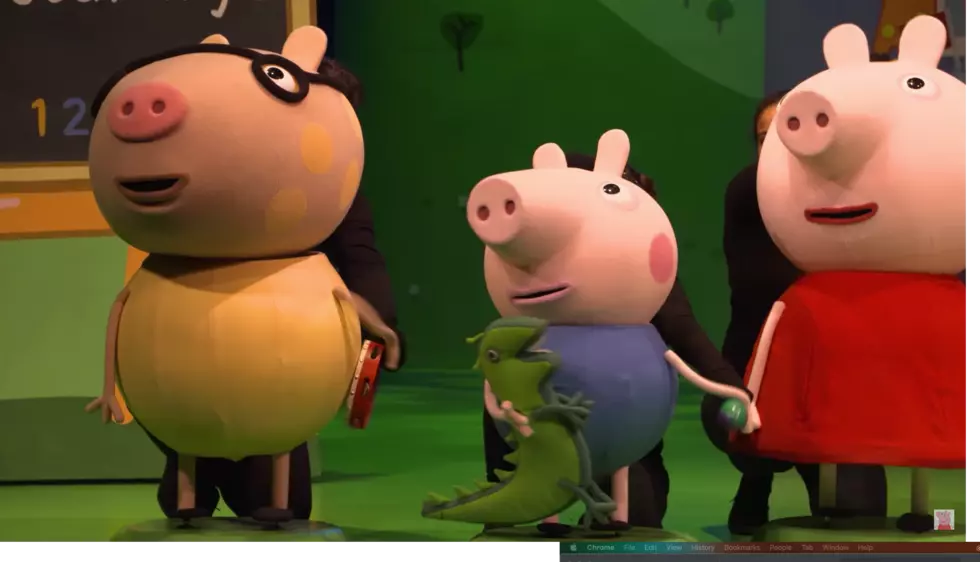 Win Tickets to Peppa Pig Live By Sending Us a Selfie With Peppa
The Home of Peppa Pig via YouTube
For your chance to win, you must first download one of these coloring pages:
Once you choose a coloring page, you can take a selfie somewhere around El Paso with Peppa Pig and send it to us through the free 93.1 KISSFM app. Yes, it is really that simple.
Show Peppa Pig around town as you drive around El Paso to take the perfect selfie, like at Scenic Drive or even out at the Franklin Mountains. As long as it is in El Paso, it is a selfie featuring YOU and Peppa Pig and is sent through the free 93.1 KISSFM app, you qualify to be in the contest.
One winner will be chosen at random, November 6th, 2019, at 6:00 a.m. Once the winner is chosen, they will have 24 hours to contact us back to confirm their entry in order to receive the prize.