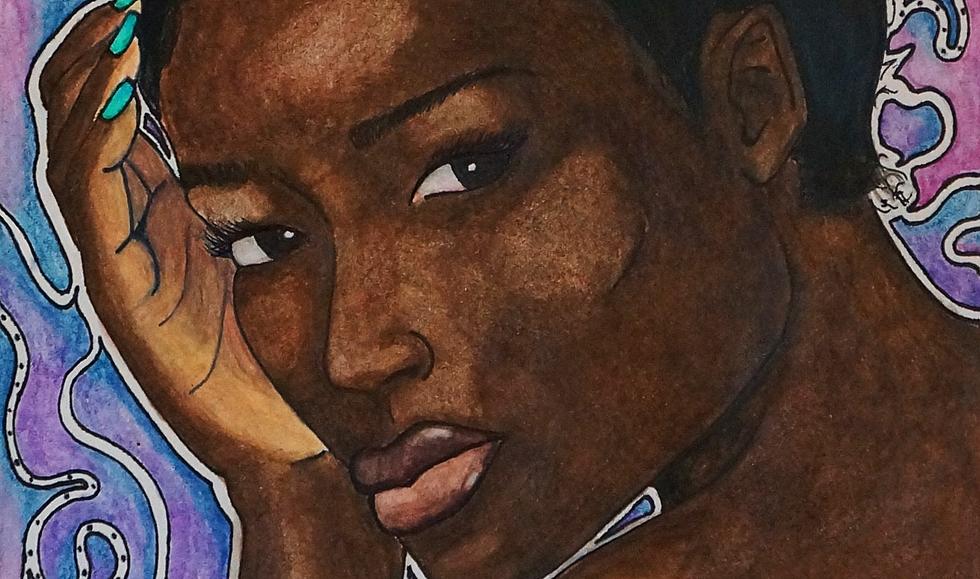 What's Going On? El Paso Artists Give Their Amazing Answers
El Paso artist Angie Michelles "Endless Worry"
It didn't start with one thing, but it's culminating with one question.
To Coronavirus and Black Lives Matter and George Floyd and a contentious election we now add Jacob Blake and Hurricane Laura.
It's a year bristling with emotional lightning rods and it led to a lightbulb moment for the El Paso Art Association, courtesy of a local artist.
Karla Zanelli remembers the email from Angie Michelle.
"The message was like, 'What are you guys going to do? There's great work being done, great art being produced around COVID, around Black Lives Matter, El Paso Strong,'" said Zanelli, the Executive Director of the El Paso Art Association.
"I will give a shout-out to my board of directors," said Zanelli. "I brought it to them and they said, 'You have to do this.'"
'This' will be "What's Going On?" a virtual exhibit taking place Saturday evening, August 29, from 6 pm to 8 pm MDT via elpasoartassociation.com. Registration is ongoing and free for all who wish to attend, even if one of those things "going on" will keep attendance a purely digital affair.
The exhibit will feature everything from paintings, photography, spoken word, written word and videography to music, including a live performance by El Paso teen producer and musician Brandon Bailey Johnson.
Fortunately for El Paso, area artists have more answers to this difficult question than the hardships that have made us ask it, and you'll be able to see them on display. That fact alone promises to bring a sense of comfort with the talent on exhibit Saturday evening.
One of those talents will be Johnson who, five years ago, at age 13 officially became the youngest-ever professional music producer, certified by no less than the Guinness Book of World Records.
Johnson, who is helping to stage the event as a producer, will perform the Marvin Gaye classic "What's Going On" during the event.
Board member Nancy Johnson, Brandon's mother, was one of those who told Zanelli to go full speed ahead.
"I personally feel now more than ever that artistic expression and the arts really matter in light of the pandemic, the protests, just everything. It's the perfect way to unlock and express," Johnson said. "I'm sure there are plenty of artists who have created just out of their emotions."
Though he's only 18, Brandon Johnson has certainly felt 2020's emotional weight.
"I know we're all feeling the same thing. Other musicians, too. Not being able to perform kind of takes a toll on us."
But, though we've probably all asked the question of ourselves a hundred times in 2020, someone had to ask someone else. That was Michelle.
"I was producing a lot more art than usual. I have three little ones at home and...we had to be home."
Michelle knew there were plenty of local artists like her, driven to work even though there was no outlet for it.
"There were a lot of people in quarantine in the same predicament as myself, and I thought, 'What are we doing to showcase what they're doing?'
"I had just joined the association in January so I was looking forward to an event. And I didn't see one and I was worried!
"I was looking at these other towns like Austin and they were showing galleries online, and I was like, We need to do more," said Michelle. "So I sent the message.
"I give them credit, they could have ignored it!"
Zanelli shook her head no. It's too important a moment not to ask the question.
LOOK: See Photos of the Year From the International Photography Awards