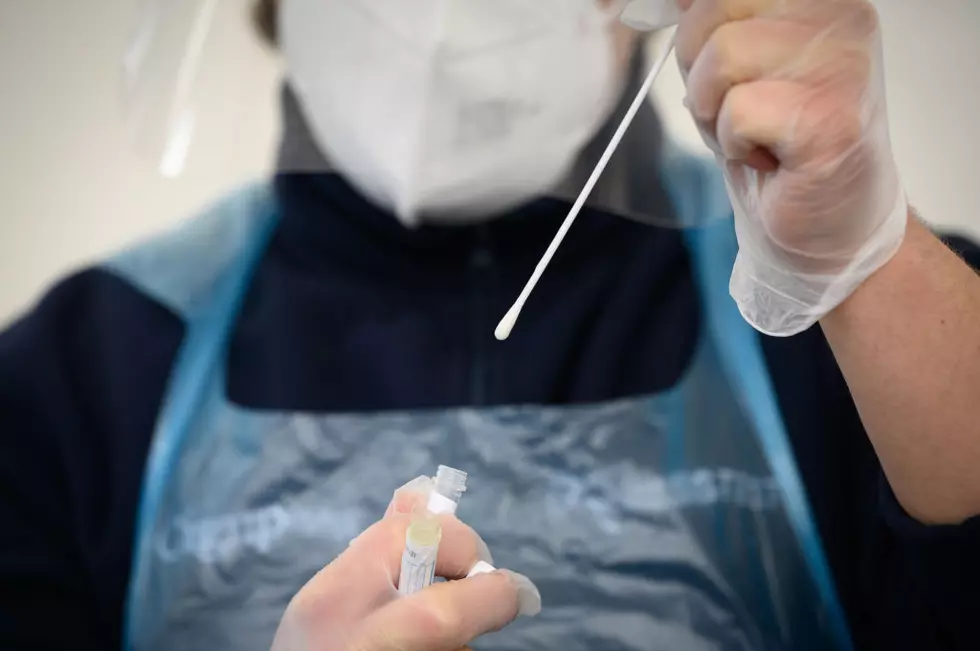 Two El Paso COVID-19 Drive-Thru Sites Now Offer Saliva Testing
Getty Images
Want to get tested for COVID-19 but the thought of your nasal cavity being invaded keeps you from doing it?
A partnership between the city, county, and Texas Division of Emergency Management is providing El Pasoans an alternate way to get tested. Instead of a nasal swab, the TDEM testing sites offer saliva testing.
Oral fluid swab tests, by all accounts, are more comfortable than a cotton-tipped swab shoved so far up your nose it makes you cough and your brain recoil to the far reaches of your skull. Or, at least, that was my experience. Your mileage may vary.
The saliva testing sites are located at Memorial Park at 1701 N Copia Street in central El Paso and 11440 N Loop Drive at the ESD Fire Station 2 in Socorro.
The TDEM sites operate Monday through Friday from 9 a.m. to 4 p.m. Both are drive-through and offer testing for anyone with or without symptoms at no cost to the individual. Registration is required and can be done at https://secure.dentrustocs.com/docs/tdemscreening or by calling (267)362-5207; but can also be done onsite. Results will be sent via email or text.
Enter your number to get our free mobile app
Goosebumps and other bodily reactions, explained