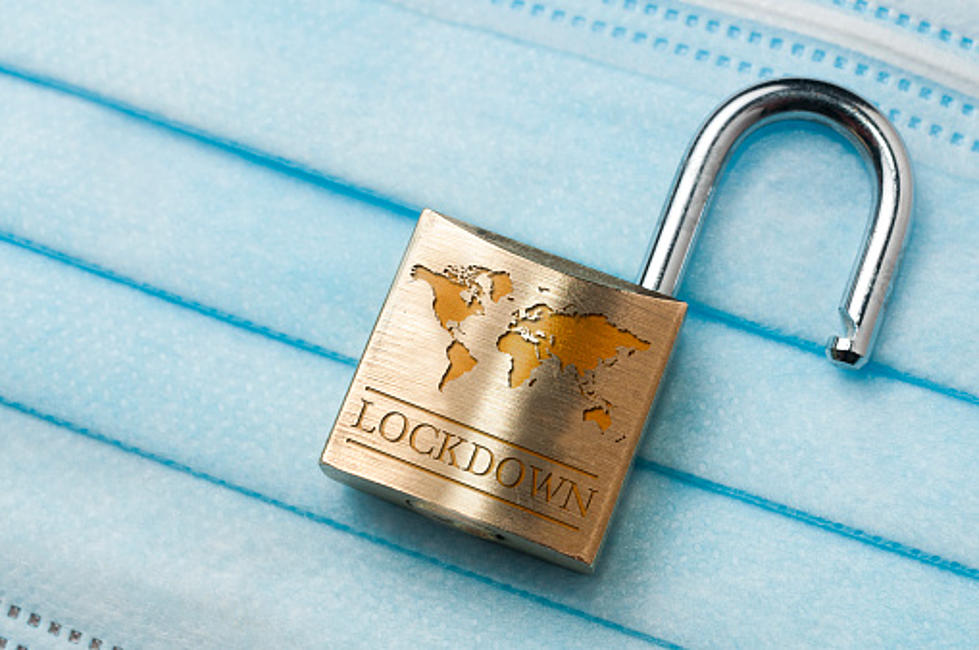 Happy Two Year Anniversary to The Last Normal Week We All Had
Getty Images/iStockphoto
It's officially been two years since the World Health Organization declared COVID-19 a pandemic. It's also been two years of Disney holding my money hostage- but I digress.
Two years ago, all of us on the show were pretty optimistic about the pandemic; despite the fact that we had gotten notice that places were closing down and events were being canceled. We had hope, hope that the lockdowns would last two weeks and that we were going to beat this coronavirus! I don't think any of us imagined the chaos that would follow- anti-maksers, protests, insurrections, and now a war between Russia and Ukraine
It's been two years and looking back at the beginning of it, we tried to have fun with it. A year ago, I was trying to salvage my spring break and getting ready to have a few days off; which is when Lisa and I decided to create a video to remind our followers to "disinfect your surroundings".
It was all in good fun, back when we thought this would only be two weeks of self-quarantine!
After this video was shot, we all went our separate ways for the weekend; later that evening we'd learn of the first positive case of coronavirus in El Paso. It was all downhill from there.
It's been two years- and in those two years I managed to get COVID. As for my Disney trip? I never got my money back- I had to eventually accept that result and now we're finally planning on making a return to the happiest place on Earth in the summer.
As we mark this two year anniversary, the message still stands: disinfect your surroundings. I'm also very grateful that I'm still here two years later, I know that many others didn't get the opportunity.
Here's What We Desperately Need At The El Paso COVID Testing Lines