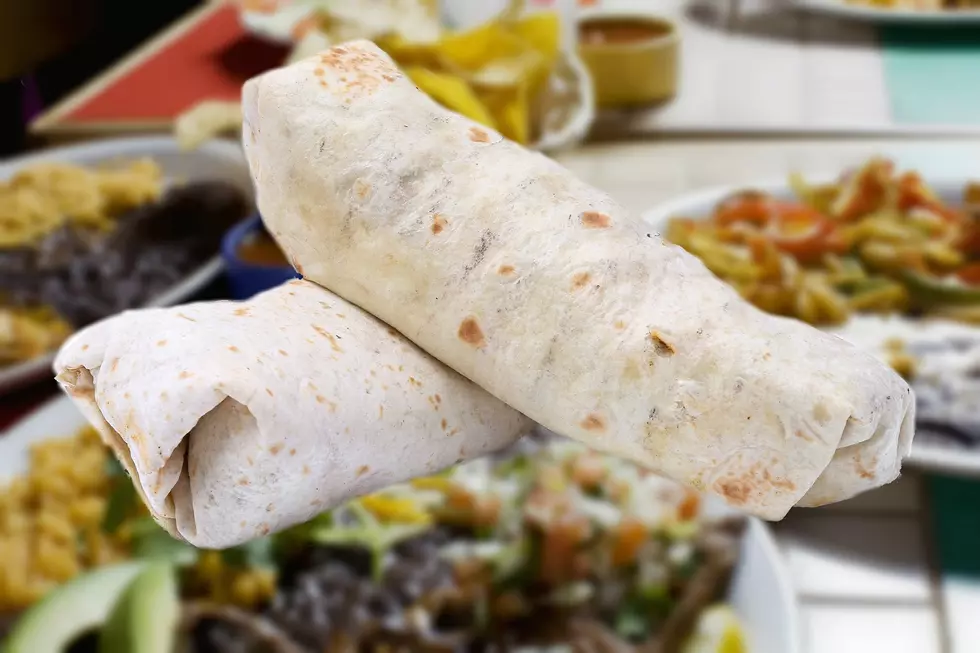 The Top Burritos in El Paso You Must Try
Thinkstock
The burrito.
A warm fluffy tortilla filled with any number of meats, beans, cheese and one or more of your favorite toppings. Want it loaded up fat, or longer than your forearm? Yes, and yes. Guac and sour cream? Heck yeah. Salsa? Um, yes, please.
Enter your number to get our free mobile app
Few foods are more delicious and convenient than a burrito. Seriously, I wish more things were burritos. It's an entire meal in your hand. And we El Pasoans have it good because our city is full of places to get your burrito on -- morning, noon, and night.
Using my own voodoo science consisting of a mix of Yelp and Foursquare ratings, our listeners input, opinions of trusted burrito lovers, and my own belly, I compiled this list of where to find heaven wrapped in aluminum foil.
La Colonial Tortilla Factory
• 212 N. Copia
Valentine's Bakery
• 11930 Picasso Dr (at Zaragoza and Vista Del Sol )
Burritos Crisostomo
• 1420 Lee Trevino • 5658 N. Mesa • 985 N. Resler • 1330 George Dieter
Rafas Burritos
• 1831 Montana Ave • 408 Dodge Rd • 1580 George Dieter Dr • 14636-14648 Montana Ave • 10000 North Loop Dr, Socorro
Vista Quality Markets/Vista Central Market
• 3920 Doniphan Dr. • 10005 Alameda Avenue • 2231 Zaragoza Rd
The Burrito House
• 9844 Dyer St
Rivas Taco Shop
• 1342 N Zaragoza
Burro Time
• 7945 N. Mesa
Rita's Burritos
• 4907 Crossroads Dr

Super Burro
• 5819 Dyer St
22 Of El Pasoans Favorite Comfort Food Restaurants
When it comes to comfort food in the Borderland, El Pasoans know best!