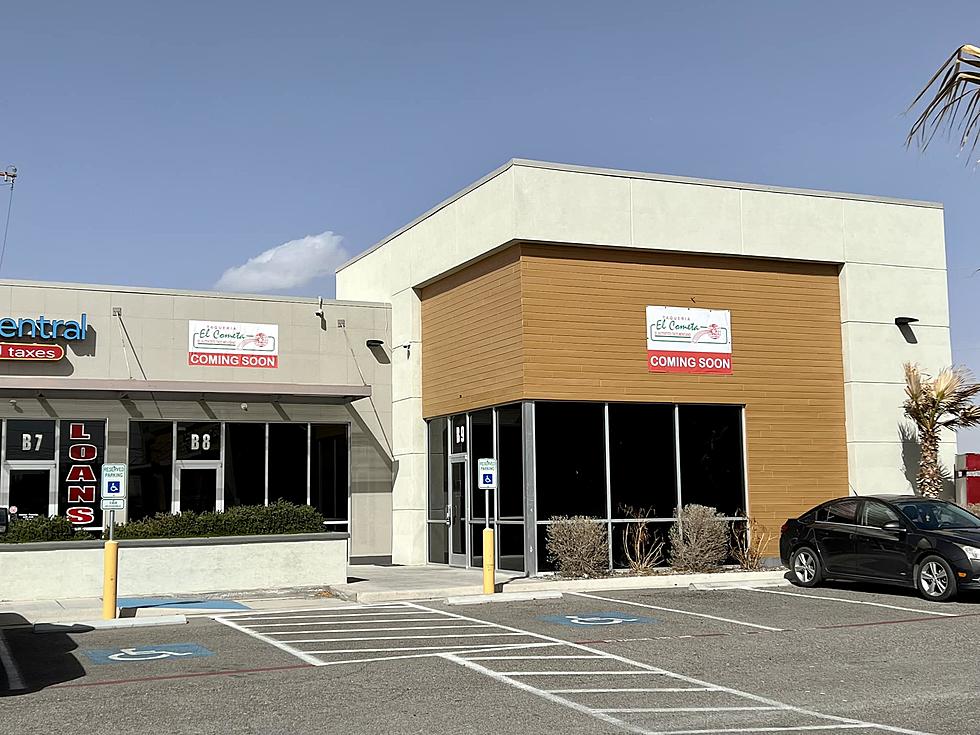 The Rumor Is True: Horizon Is In Fact Getting An El Cometa Soon
COURTESY: Johnny Rodriguez
Back in January I asked the question: Is El Cometa Taqueria coming to Horizon?
Fast forward one month later and ladies and gentlemen we have an answer to this rumor AND a photo to back up the rumor as well!
Johnny Rodriguez was the person who first shared the original post saying that El Cometa would soon be opening in Horizon.
Johnny is a local realtor who also serves as one of the admins for the Facebook group, Eastlake Classifieds.
The post got thousands of likes and follows and many people questioned in the comment section whether or not this post was fact or rumor.
Well, after I shared the article online Johnny reached out to say that it was in fact not a rumor.
Another post was shared to the Facebook group that showed a building with the "El Cometa" banner on it reading "Coming Soon."
According to Johnny, the location is set to open in a few weeks. There is no exact grand opening date but Johnny mentioned it could be as soon as two weeks.
The new El Cometa location is currently hiring for various positions so if you're looking for a job you can head out to any of the other locations to ask for more details on applying.
In my last article I mentioned that the new location would be where the seafood restaurant, Mariscos Culiacan, once was. The exact address is 13791 Horizon Blvd. Here's a google map screenshot of where that location is just in case you aren't familiar with the area.
Johnny is a real estate agent in El Paso who lives in the Horizon/Eastlake area and tries to stay updated on new businesses that are coming to the Horizon area so he can let others in the area know what is coming to their neighborhoods.
"Sometimes I can't divulge information too early since some businesses or other agents don't want me to, so I take that into consideration, but I learned of El Cometa's from when they signed their lease which was about a month or so before my first posting," said Johnny.
Johnny thinks that this move will be beneficial to the community because it is another locally owned dining option for people who live in the area and it's opened after hours!
"In the Horizon/Eastlake area we don't have many late night options so this will definitely be a plus," said Johnny.
Johnny is not the leasing agent nor does he have any affiliation with El Cometa, he is just a cool dude who likes to stay on top of new expansions in the community.
You're the real MVP Johnny!
El Taquero Comer Food Truck