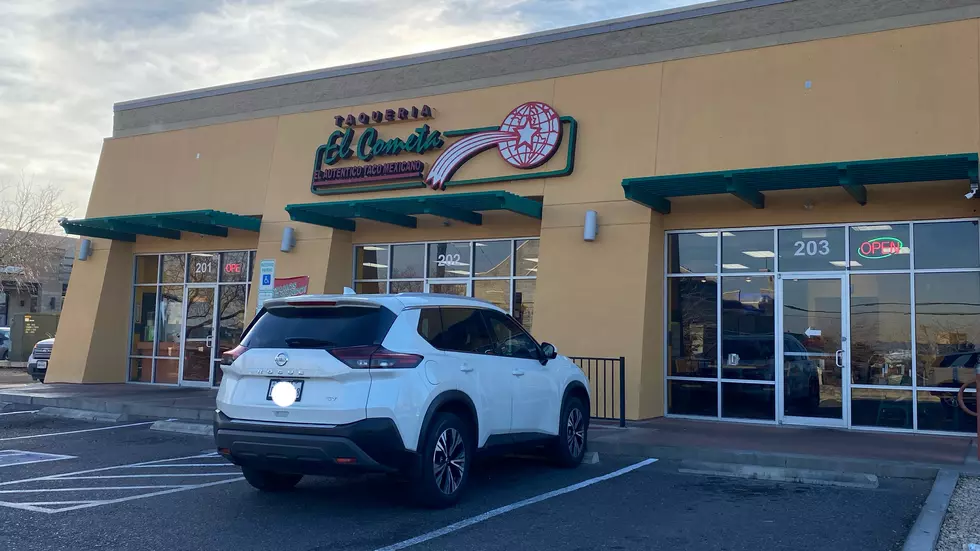 Is El Cometa Taqueria Coming To Horizon City?!
Courtesy: Iris Lopez
Could the rumors be true?! El Cometa…. In Horizon?! *Gasps in Spanish*
Well, according to a post that has been circulating on social media, everyone's favorite Taqueria, El Cometa, may soon be setting up shop near the Horizon area.
I live in the Horizon area so when I saw this post I did a little happy dance. I love me some Cometa flautas, and don't even get me started on their baked potatoes!!
The post has been shared on a few local Facebook group pages with almost all comments saying the same thing I was thinking when I saw the post: "Where? Seriously? Are you lying?"
All we had to go off of was the post's caption which read, "Coming soon to Horizon City!" But I decided to do some deep investigating to get a location for El Cometa's "alleged" new location!
First, I tried reaching out to the man behind this post, but for some strange reason my message could not be delivered. *Gasps in Spanish again* So, I decided to scroll through the hundreds of comments to see if maybe he would respond to someone with a location and I WAS SUCCESSFUL!!
According to this realtor, the new location will be where the seafood restaurant, Mariscos Culiacan, once was. The exact address is 13791 Horizon Blvd. Here's a google map screenshot of where that location is just in case you aren't familiar with the area.
The shared post has over 1,000 likes, nearly 200 shares, and hundreds of comments which share a few mixed emotions about the news:
"You better not be playing with my emotions? REALLY?"

 
Same girl. Same.
So, while we have no confirmation from the owners of El Cometa or the realtor who shared the post, for now I'm just gonna be happy about the news and manifest that these rumors are true!
El Taquero Comer Food Truck