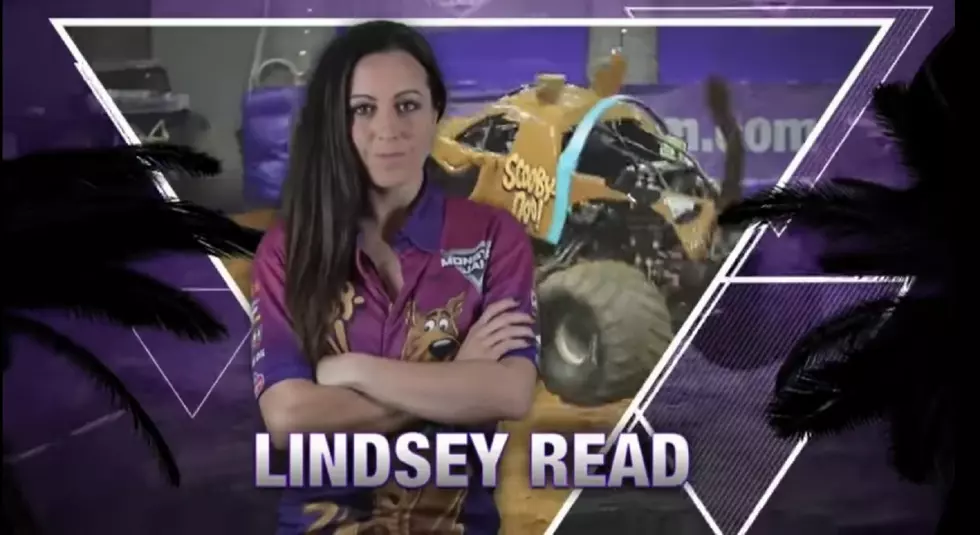 The El Paso Monster Truck Driver Who Won A Championship
Monster Jam via YouTube
El Paso loves monster trucks. Whenever Monster Jam rolls into town, people LOVE to go see them fly high and crush things at the Sun Bowl. And we here love going to Monster Jam: it's always been a tradition of mine to go every year & Monika got to interview Candice Jolly who drove the Monster Mutt Dalmatian monster truck back in 2019) But this time we're talking about the driver FROM El Paso, who got to compete for a Monster Jam Championship...and won.
According to her official bio on the Monster Jam website, Linsey Read was born February 7th. She was also born & raised in El Paso. She went to school at Franklin High School for 3 years before graduating at Coronado High School (Go T-Birds).  Her love for monster trucks started when she would compete during off road races whenever Monster Jam would stop through town. She did it for 2 years before she was approached by another driver and was she asked if she wanted to be a driver.
She would start her Monster Jam career in 2016. She would drive the Wonder Woman monster truck but she's most known for driving the Scooby Doo monster truck. How good was she? She was good to win many freestyle events during her career:
Her biggest achievements came in 2019 when she became the Double Down Showdown & World Finals Freestyle World Champion during World Finals XX (The World Finals is essentially the World Series or Super Bowl for Monster Jam). As of 2022, she is only the 2nd female monster truck driver to become a World Finals Champion (the first being Madusa in 2004 & 2005).
Lindsey will be driving soon in Glendale, Arizona sometime in October 2022.
Hopefully we'll see more El Paso drivers in Monster Jam & motorsports as a whole (we only had one appear in NASCAR).
Monster Jam At The El Paso Sun Bowl Stadium 2021
Here's a look back at when Monster Jam came to El Paso in October 2021.