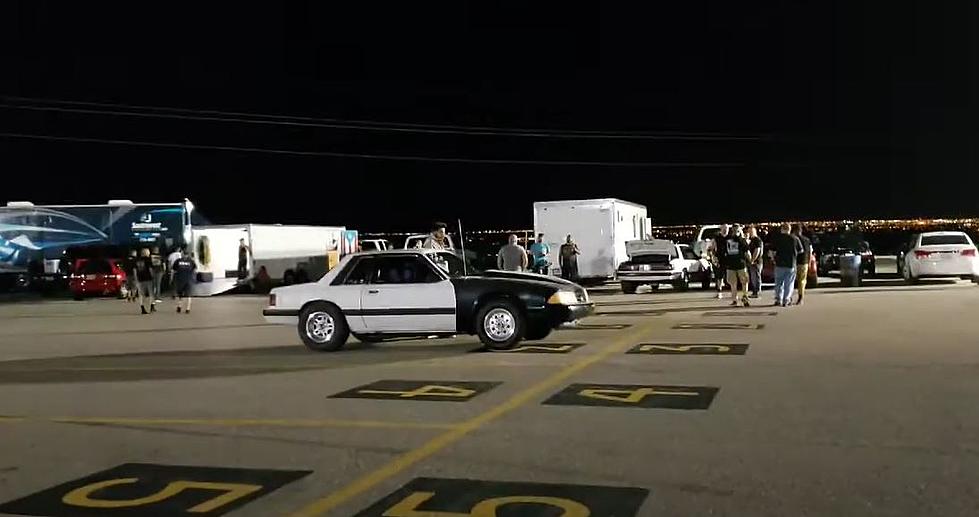 Anyone In El Paso Miss Watching Drag Races at El Paso Motorplex?
Veronica Gonzalez
There is a place some locals sure do miss visiting on weekends that was far out of El Paso. I remember the weekends I would go out to support some friends who would be racing at El Paso Motorplex.
Enter your number to get our free mobile app
If you ever went out to check out the drag races at El Paso Motorplex then you know there was always a long line of cars to get in. But the long wait and difficult time finding parking made it all worth it in the end.
Tons of locals would head out to Clint to see the races and the scary action that came with it. It is so insane how much adrenaline you can feel while racing down the strip. Despite me screaming in the background (below after 4 minutes in) I definitely felt the rush the whole way down.
Although I have never been able to race behind the wheel I was able to be the passenger of Rudy Ponce years ago. Race night has always been a fun event to attend in the past years.
After reminiscing about my first passenger experience in a race car it had me missing the good old times at El Paso Motorplex. Now if you ever miss the races that badly, there are always the races at Vado Speedway Park.
I shared some photos above of some good times I had supporting friends at the drag races. But it got me missing the hell out of them and had me wondering if you did too.
If you happen to also miss watching the drag races in Clint share your two cents in the poll below.
11 Franklin Delano Roosevelt Quotes That Will Give You Hope