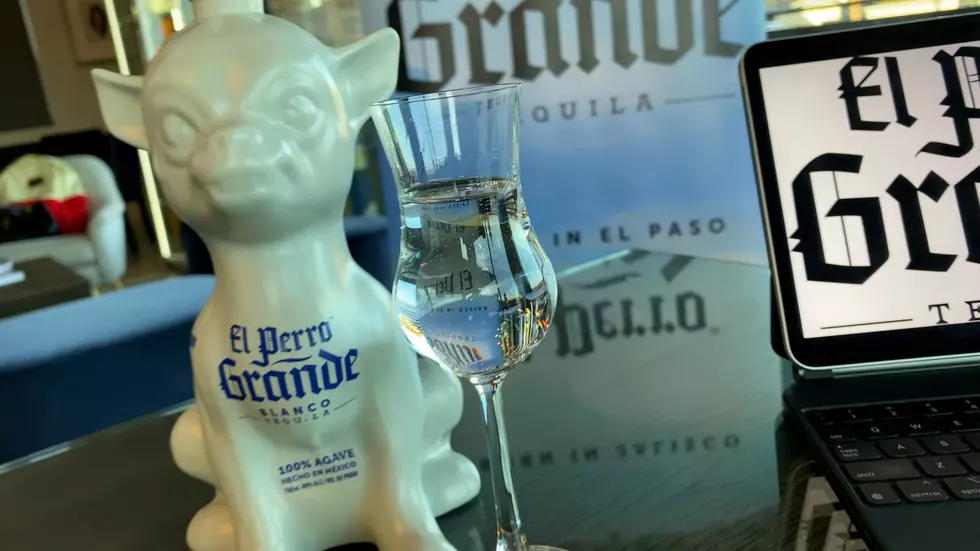 The Bark Is Real: El Paso's 'El Perro Grande' Takes the Crown as Tequila of the Year
Courtesy: Iris Lopez
El Paso is already known for its vibrant culture and amazing food, but now we can add exceptional tequila to that list!
El Paso's very own, 'El Perro Grande' Tequila, has only been around for a few years and it's already making a name for itself in the tequila world.
The tequila was crowned the "Tequila of the Year" at the highly esteemed Bartenders Spirits Awards.
This recognition showcases the exceptional quality, craftsmanship, and dedication that the brand brings to the world of tequila.
El Perro Grande Blanco Tequila also had the honor to receive Producer of the Year and took a gold medal while El Perro Grande Reposado took home a bronze medal as well.
"We are thrilled and honored to receive the 'Tequila of the Year' at the Bartenders Spirits Awards," said Ms. Krystal Myrick, Brand Area Manager for El Perro Grande tequila. "This recognition is a testament to our team's dedication and passion for producing a tequila that is unparalleled in quality and taste. We are grateful to our loyal customers and partners who have supported us on this incredible journey."
In case you're not familiar with El Perro Grande's backstory, the tequila brand is a labor of love, handcrafted in the heart of El Paso by its founder/creator and businessman Mr. Renard U. Johnson.

I met the team behind El Perro Grande and they were a solid group of people who had a passion to bring locals the best quality tequila and their hard work and dedication is paying off!
El Perro Grande Tequila is available in select bars, restaurants, and retail locations throughout El Paso and the state of Texas.
Way to go team Perro Grande! Cheers!
El Perro Grande Tequila