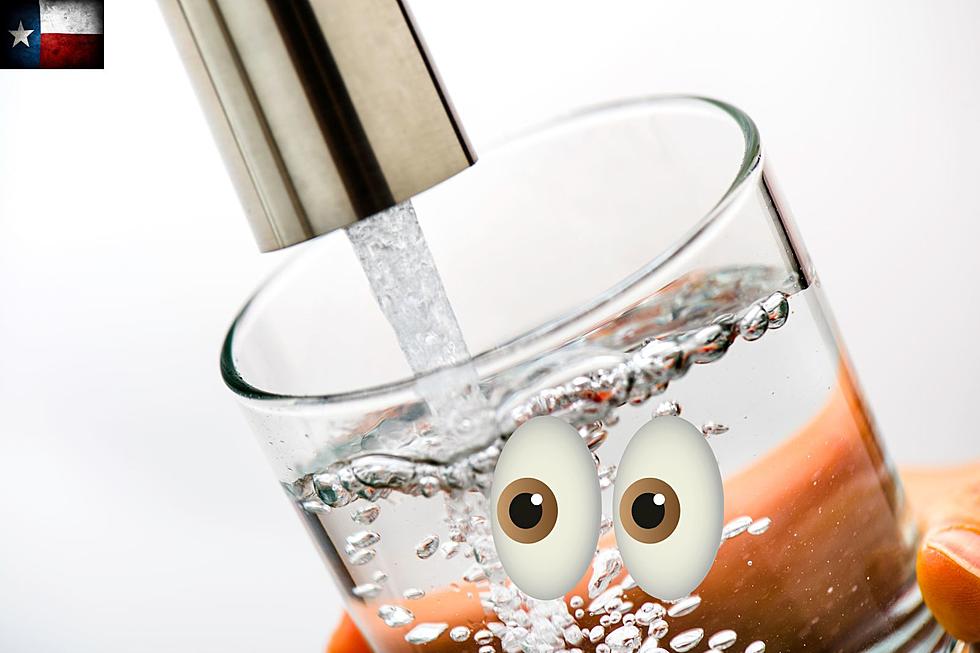 Ah! This City Has The Best Drinking Water In Texas
Canva
Where can you get a good refreshing glass of water in Texas? Personally, I love a good Avion, Fiji, and even an Ozarka water bottle. A lot of times when drinking water, a lot of people say that all water tastes the same, and I cannot disagree more. I'm drinking bottled because, let's face it, sometimes tap just doesn't taste very good.
I did some Googling to see which Texas town boasts the best tap water in the state, and now I know where I can fill up my bottles.
WHERE ARE MY REAL WATER DRINKERS AT?
For my real water drinkers out there, you know how important it is to know that if you have to resort to tap, it'll at least taste decent. If that's you, I know where it's safe to sip.
According to KXAN, Pflugerville was announced as the winner of the best-tasting water in Texas for tap water and drinking water by the Texas Water Utilities Association back in September of 2022.
WHAT MAKES IT SO GOOD?
The judging was based on clarity, color, smell and, of course, taste. Now, with water, "taste" can really mean a total lack of taste, which was a factor in the decision here. Pflugerville's sample scored best when it came to having no discernable odor or flavor.
DRINK UP, TEXAS - IT'S SO REFRESHING!
If you're not familiar with Pflugerville, Texas, it's a friendly city located in the Travis County area with a small portion in Williamson County. If you're headed toward Austin, you're in the perfect perimeter to locate Pflugerville, which is pretty much a suburb of our capital city.
So hey, if you're ever in Pflugerville and work up a thirst, just turn on the tap and get your gulp on!
Here Are The Top 5 Safest Places To Raise A Family In Central Texas
These are the top 5 safest places in Central Texas to raise a family.
Top 6 Beautiful Paradise Islands In Texas You Must Visit
You don't have to hop on a plane or a cruise ship to find an island paradise this summer. Texas has some perfect getaways. Here are just a few.
10 Cheapest Texas Getaways
June 18 was National Wanna Get Away Day, and it got us to thinking of where Texans can get away from it all this summer and have a great time without breaking the bank.