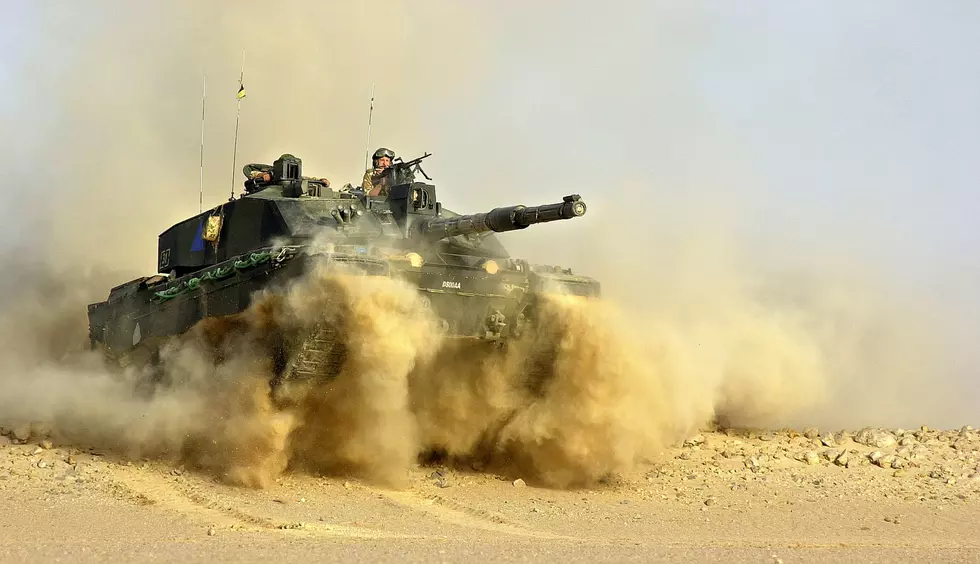 Kick Off Your New Year by Legally Driving a Tank in Texas
Getty Images
Have you ever wished you could drive a genuine, army tank over vehicles and blow stuff to smithereens? In Texas, of course you can.
Imagine hopping in a tank, driving over and crushing a few cars and then blowing something to bits. How cool would that be?
Then, just for kicks, you can crack off a few rounds from a machine gun and/or incinerate something with with a flame thrower. All genuine, military grade stuff. You can play around with high explosives as well as artillery, mortars and more.
At Drivetanks.com, located on Ox Ranch in Uvalde, Texas, you can do all that and more. According to their website:
Drivetanks.com is located on the acclaimed OX Hunting Ranch. We are conveniently located just two hours west of San Antonio on 18,000 acres of some of the most beautiful land that the Texas Hill Country has to offer. We are a one of a kind operation and the premiere Tank Driving & Shooting Adventure in the world.

 
If Uvalde is too far for you to go, or you just hate making travel arrangements, you could always buy your own tank.
Apparently, it's perfectly legal for you to do so.
'Merica.
Here in El Paso, you can also drive a tank. Well, maybe...
That depends on how well you know my friend Darrell. He has his own tank which he let me drive (and fire) once. Here are some pics of it.
His tank is used primarily for fund raising events to help area veterans in a number of ways. For more info, click here.
You can also click this link, El Paso Veterans and Riders Association, for more info.
Riding For Boobs 2023 Recap
A Few Photos From The 2023 Riding For Boobs Motorcycle Parade And Rally