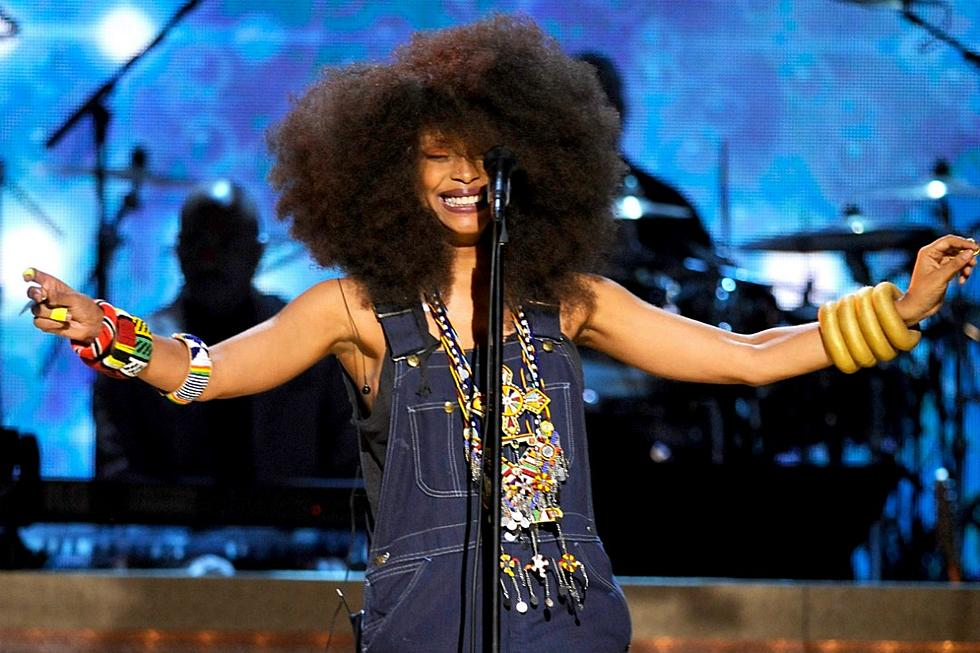 Take A Tour Inside Erykah Badu's Dallas, TX Home Studio
Kris Connor, Getty Images
After celebrating her birthday this past weekend, Erykah Badu has been opening up the doors of her life and sharing things that she's never shared before.
Texas born and raised "Queen Of Neo-Soul" Erykah Badu first burst onto the mainstream scene a little bit over 25 years ago with her debut classic album "Baduizm" and since then has continued to be a major force in R&B music. With that being said, she's been making the rounds in the media as of late sharing personal stories about her life and music and she even shared details about one of her biggest hits.
Erykah Explains The True Story Behind Her Classic Hit "Tyrone".
Badu recently appeared on "The Tamron Hall" Show and in an interview explained the inspiration behind her classic hit "Tyrone" and the fact that even though she hasn't put out a "new" album in almost a decade, she continues to sell out shows and be one of the most beloved artists in all of music.
Erykah Gives Tour Of Her Texas Home Studio She Calls "The Badudio".
You already know that many would consider Badu to be "eccentric" to put it nicely. She enjoys dressing up in wild clothes and accessories and you can only imagine that her "home" is the same way. For the Vogue March 2023 cover, "The Second Coming of Erykah Badu.", she takes you on a tour inside of her Dallas home studio she created called "The Badudio" where she records and keeps some of her favorite "things"  from a vintage Rhodes keyboard to ankle bells and massive tuning forks.
This Funky Texas Pyramid Home Is For Sale
For only $80K, you can "sleep like an Egyptian" in this weird West Texas home for sale.
Texas Lands 10 Cities Inside Top 30 Most Stressful Cities to Work In
American workers are stressed. But according to a new study Houston, TX is the most stressful city to work in. In fact Texas landed 5 inside the Top 10, and ten inside the Top 30. Let's run this down.
Here is each Texas city that landed on the list next to their placement on it. You can see the entire Top 30 at the bottom.
Beautiful $2.7 Million Dollar Home in Tyler, Texas
This home perfectly combines luxury with comfort for one of the most amazing homes in Tyler, Texas.