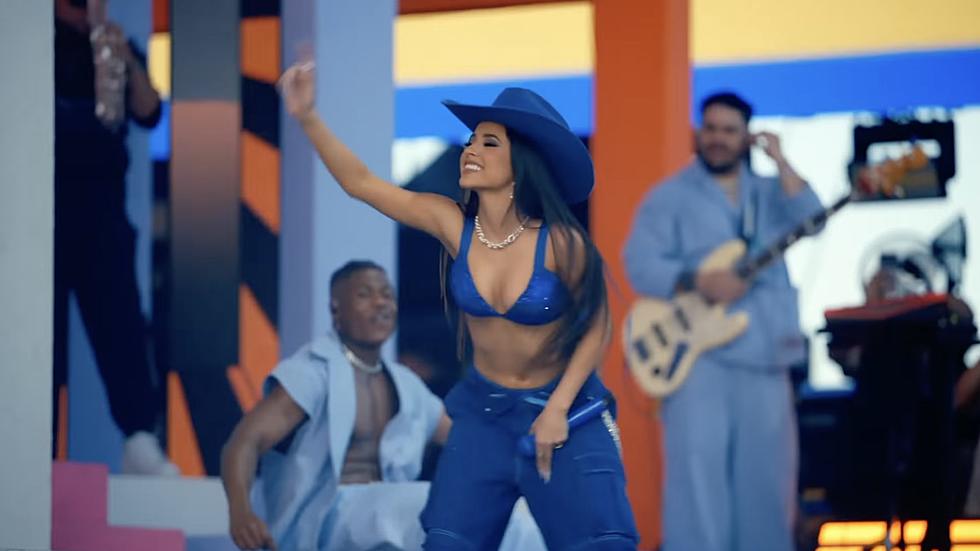 Becky G Is Bringing Her First-Ever Headlining Tour 'Mi Casa, Tu Casa' To Texas
Courtesy: Coachella via YouTube
She went from "Singing in the Shower" to singing on stage at the 2023 Coachella stage and now she will be making her way to the borderland for her FIRST-ever headlining tour, "Mi Casa, Tu Casa."
I'm talking about Latin pop star Becky G. who is no stranger to El Paso. Back in November of 2019, she performed with Natti Natasha at the El Paso Coliseum, however this time she will be bringing her very own tour to the Abraham Chavez Theater on October 3rd!
"Mi Gente… I cannot believe I get to finally announce MI CASA, TU CASA, my first-ever headlining tour!!! 💙 I've been dreaming of this moment my entire career," read a post shared on Becky G's Instagram page.
I remember Becky G back from her good ole pop music days. "Shower" is still one of my favorite throwback songs, but the younger generation knows Becky G as a Latina singer who has collaborated with singers like Pitbull, KAROL G., and most recently Peso Pluma who is also set to bring his tour to the El Paso County Coliseum on August 4th.
Becky G first gained recognition back in 2011 when she began posting videos of herself covering popular songs online. After being discovered by a record producer she was offered a record deal and her catchy pop songs would gain her mainstream success and put her on the Billboard Hot 100 charts.
These days, however, Becky G is proud to represent her culture through her Latin music. She was a part of other Latin artist headliners who performed history-making sets at the 2023 Coachella Music Festival.
If you follow Becky G on social media you will immediately see how much love she has for her "Raza," her community. 
She was recently awarded the Key to the City of Coachella and she shared her appreciation for the hard-working people of Coachella City.
"What gets me through is having the ability to choose to recognize THE STRENGTH of our people regardless of what we've been through. It's why I believe que si se puede & why we must all inspire one another to always dig deep, look ahead and push forward, to continue to raise our flags with PRIDE," read her post.
Pre-sale tickets will be available beginning Thursday, May 11th at 10 a.m. and all tickets go on sale Friday, May 12th at 10 a.m. 
The PIE Sisters