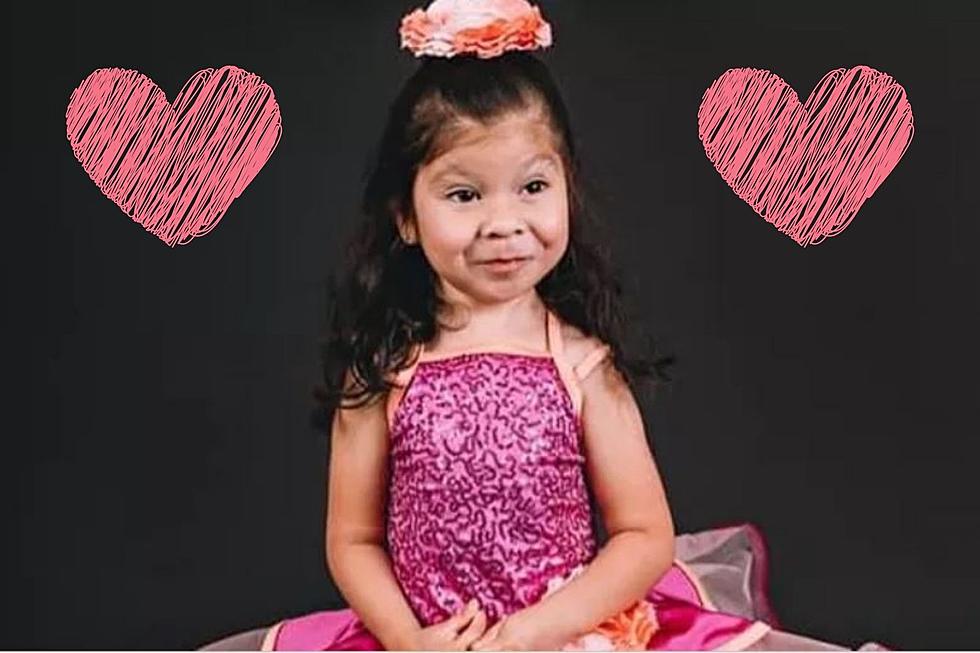 Sweet Little Mia in Tyler, TX Needs Help as She Fights Leukemia
Photo courtesy of Tanya Clayton via GoFundMe
Receiving a difficult diagnosis, whether it is you or someone you love, is always a heartbreaking, life-changing scenario. And when that someone you love is your child? Well, that's a whole different level.
A friend of mine from high school owns a dance studio in Tyler, Texas. She recently shared a story about one of her beautiful little dancers—Mia Torres.
Tanya Melton Clayton is the owner of Infinity Dance. Mia, as well as her older sisters, have been taking dance at Tanya's studio for awhile. Tanya describes the entire Torres family as precious, loving, and she's discussed the joy that the Torres' daughters bring to her studio whenever they're there. And so, when she heard from the family that Mia had recently been diagnosed with leukemia, she was heartbroken.
However, the Torres' family, and Tanya too, have expressed their faith and hope that Mia will overcome this illness and get back to her happy, healthy, joyfully-dancing self. But right now, they are focused on getting Mia better.
Mia will be receiving treatments for her leukemia. Most of us know how expensive those difficult treatments for leukemia and other cancers can be.
And so, Tanya decided to organize a GoFundMe for Mia and the entire Torres Family as they walk through this ordeal.
I wanted to share the details and the link with you, in case you might be inclined to share and/or contribute in support of this precious little girl and her family. I'm sure prayers would also be most welcome.
Here's the link to Mia Torres' GoFundMe. All of us here at Townsquare Media send our love.
Top 15 Family Friendly Around Tyler, Texas
Here are some great options to take the whole family out to eat around Tyler, Texas.
Best Ice Cream, Frozen Yogurt, and Gelato around Tyler
If you're looking for a delicious treat around Tyler, Texas you might want to start at one of these locations.
One School District Completely Bans Phones, Do You Want to See This in Tyler, TX?
A school distict in Middleton, Idaho, of all places, is going viral after announcing that effective immediately no cell phones would be allowed in classrooms for "ANY reason." What do you think about this? Is it something you'd like to see implemented in Tyler or Longview school districts? Perhaps ALL East Texas school districts?