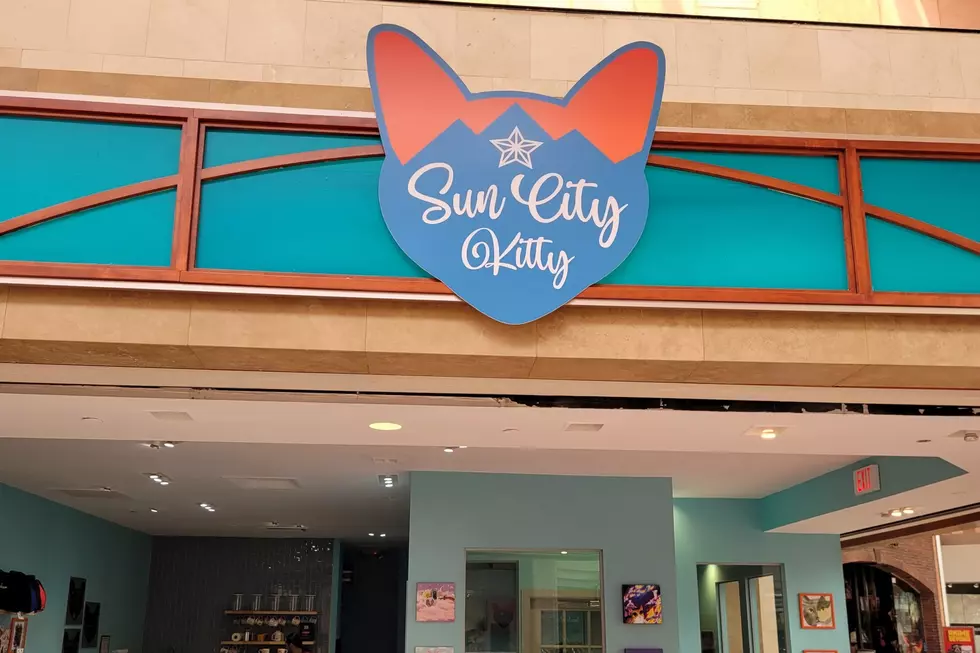 Sun City Kitty Café To Open Second Location "Chile City Kitty" In Las Cruces
Joanna Barba
El Paso's first-ever cat café is spreading its paws and opening up a second location in Las Cruces, NM.
"We are so excited to come to Las Cruces with Chile City Kitty," read a post shared to the businesses Facebook page.
Sun City Kitty first opened its doors in Sunland Park Mall last year. The "Cat Café" allows for cat lovers to enjoy a variety of beverages from coffee, tea, lemonades, or hot cocoa while hanging out with cats.
In a separate section from the cafe's cat section, customers can also enjoy pre-packaged baked goodies from local vendors.
Aside from providing local cat lovers a place to sip on tea and chill with cats, it was also created to help kittens from Animal Service that are up for adoption find their forever home.
The Las Cruces location won't be called "Sun City Kitty," instead it will take on a name that reflects the Las Cruces and New Mexico culture. The new cafe will be called "Chile City Kitty" and it will be located inside Mesilla Valley Mall.
Sun City Kitty owners hope to open the second location by April of 2023.
Humane Society Of El Paso: Kittens