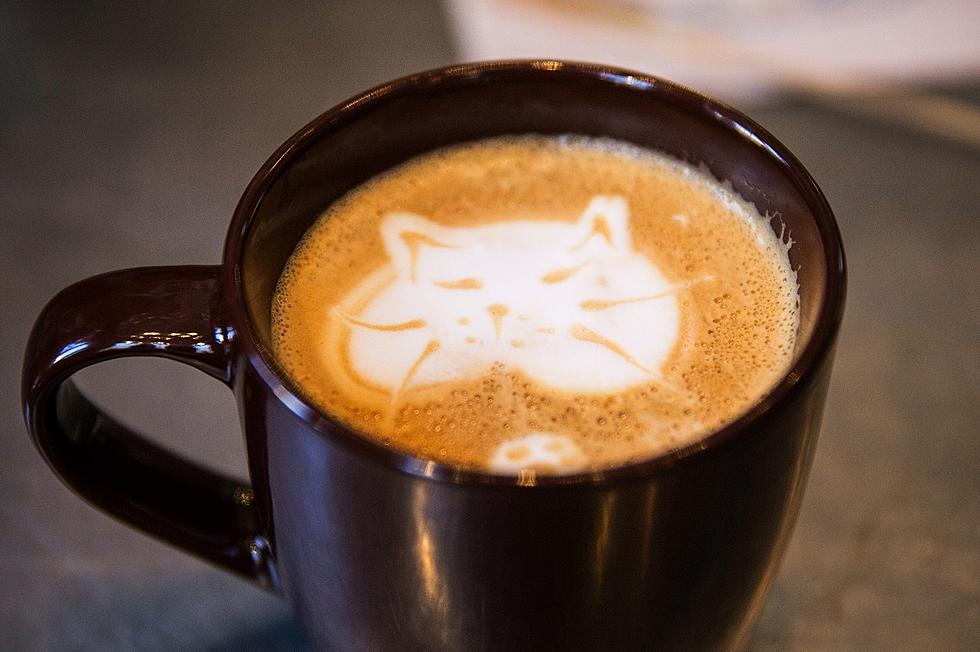 Sunland Park Mall To Welcome The Sun City's First Ever Kitty Café
Getty Images
El Paso's first-ever cat cafe will soon be opening at Sunland Park Mall, and it sounds as catastic as you'd imagine.
From the creative mind that brought us the fun fabric and craft store (The Makers Collaborative), Megan Oslund has partnered with El Pasoans, Kristyn Ingram, and Sarah Walker to create a unique space where cats and humans can co-exist in a stress-free environment.
Cat cafes have been around for decades, originally opening in the late 90s in Japan, and have since grown hugely popular worldwide.
Soon El Pasoans will be able to sip on a cup of coffee or tea while hanging with some furry friends when Sun City Kitty opens in April, occupying the former Zales space on the second floor of Sunland Park Mall next to Hot Topic.
Once open, guests will enjoy a variety of beverages from coffee, tea, lemonades, or hot cocoa along with pre-packaged baked bites from local vendors, separate from the cafe's cat section.
Patrons will be able to chill and watch the kitties through the glass windows in the cafe section or for a nominal fee (which will go towards the care and support of its resident cats), can hang and interact with the furry feline bunch.
Oslund tells me that fifty percent of the cafe will house about a dozen cats thanks to a collaboration with El Paso Animal Services, which will use the new space as an offsite adoption location.
The colorful cafe with its sleek modern design, wood laminate flooring, and floor-to-ceiling windows will, of course, carry a cat theme with an El Paso-centric vibe. The space will also feature fun cat murals, cactus-shaped scratching posts, climbing walls, bridges, plenty of hideouts, and much more.
Staff will also sport cute cat flare, and because Sunland Park Mall is a pet-friendly facility, they will welcome your pet cat anytime time of day as long as they are on a leash or in a carrier.
Sun City Kitty will also carry merchandise from cat strollers to backpacks and gear while providing a safe, fun, and comforting environment to unwind for both cats and customers.
Since announcing the new space, the trio of partners has received nothing but positive feedback and even job inquiries. Thrilled and grateful for the support, Megan shared that she hopes Sun City Kitty will help El Pasoans rediscover all the "cool local businesses that are popping up at Sunland Park Mall."
Sun City Kitty's is just one of many local businesses that have recently moved into Sunland Park Mall, bringing a new multi-dimensional shopping experience and a Pawsitively A-mewsing time for all.
8 Of The Biggest Driving Pet Peeves In El Paso
35 Unwritten Rules That True El Pasoans Know:
Here's Where To Find All 9 Of El Paso's Balloon Mural Series: