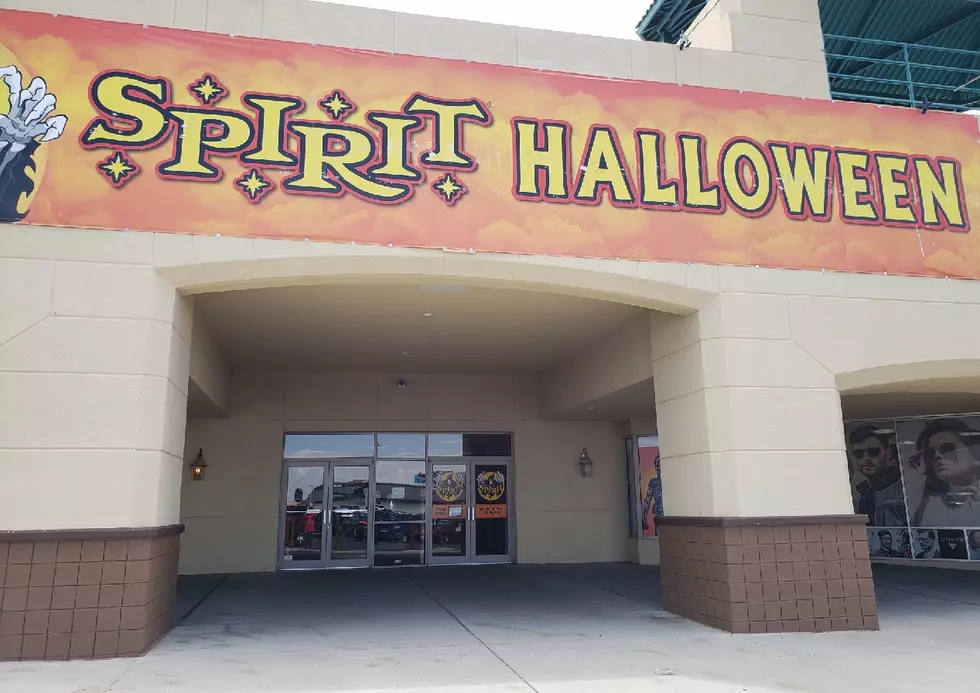 Spirit Halloween Stores In El Paso Grows to 5 with Added Northeast Location
mike
El Pasoans on the northeast part of town wanting to get a head start on the most ghoulish time of the year but not wanting to drive to the west side to do it won't have to.
A recent article spotlighting the planned opening of Spirit Halloween stores in El Paso had many spooky season fans doing the Happy Halloween dance. Others weren't as overjoyed at finding out that all the stores were clustered on the west side.
But don't fret Spirit Halloween stans. An additional store in northeast is currently being stocked and will be opening in the coming weeks, according to the company website.
2 of 3 West Side Locations Now Open
Currently, there are two spots on the west side that are already open; the one on North Mesa and Remcon in the former Stein Mart building, and the Outlet Shoppes at El Paso in Canutillo where North Face used to be.
The third west side location at 5917 North Mesa in the one-time Jo Anne's Fabrics location is expected to open by the end of August.
Where on the Northeast?
But by the time temperatures start to cool and the spooky season is in full swing, El Pasoans who live and shop in the northeast will be able to load up on Halloween costumes and masks, props, animatronics, yard decorations, and home decor closer to home.
The vacated Albertson's building at 9111 Dyer is the newest former business location being transformed into a Halloween superstore joining the three stores on the west side and another on Lee Trevino in what used to be a Mazda dealership.
An exact opening date for the Dyer location hasn't been revealed yet, but it won't be much longer. You can find the hours and status of all 5 El Paso locations here.
Look: Buc-ee's, Whataburger and 9 Other Iconic Companies Started Up in Texas