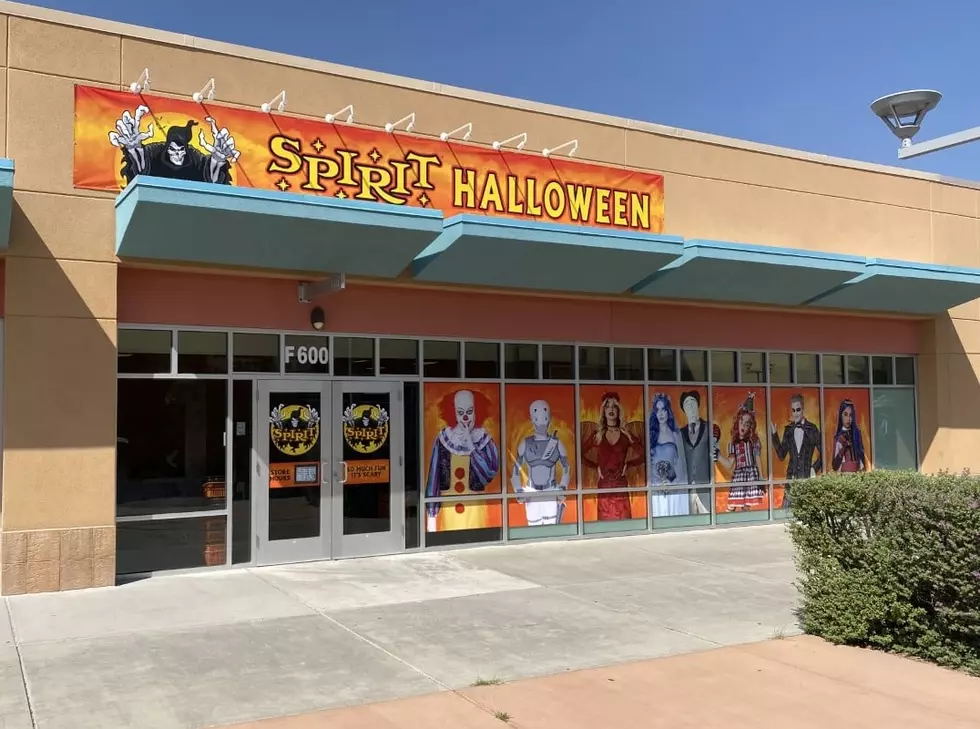 Too Early for Halloween? Not for Spirit – Halloween Stores to Open in August in El Paso
The Outlet Shoppes at El Paso
Lovers of Halloween décor rejoice; you about to be dropping dollars.
Spirit Halloween, the seasonal pop-up where you can buy plastic vampire fangs, sexy pumpkin costumes, and a large assortment of spooky indoor and outdoor decorations, is opening its stores in El Paso in the coming weeks.
Their late-summer appearance is both a sign that fall and the most ghoulish time of the year is right around the corner and a testament to how popular the spooktacular faux-holiday has become.
Enter your number to get our free mobile app
Three former business locations are being brought back to life from the empty storefront graveyard, according to the Spirit website.
Because Halloween retailer is a franchise with thousands of individually operated stores nationwide, there is no official company-wide "opening day," per se.
Currently, there are two west side locations set to open in early August, one on N. Mesa and the other off Mesa on Remcon. The Spirit store at the Outlet Shoppes at El Paso in Canutillo will be up and running towards the end of August.
Spirit Halloween Stores in El Paso
Spirit Halloween - Coronado Shopping Center
• Target opening Aug. 4
5917 North Mesa Street
former Jo Anne's Fabrics location
Spirit Halloween - Remcon
• Target opening Aug. 6
7410 Remcon Circle
Former Stein Mart location
Spirit Halloween - Outlet Shoppes
• Target opening Aug. 23
7051 South Desert Boulevard
Former North Face location
19 Things You Might Have Seen at EP Comic Con 2022