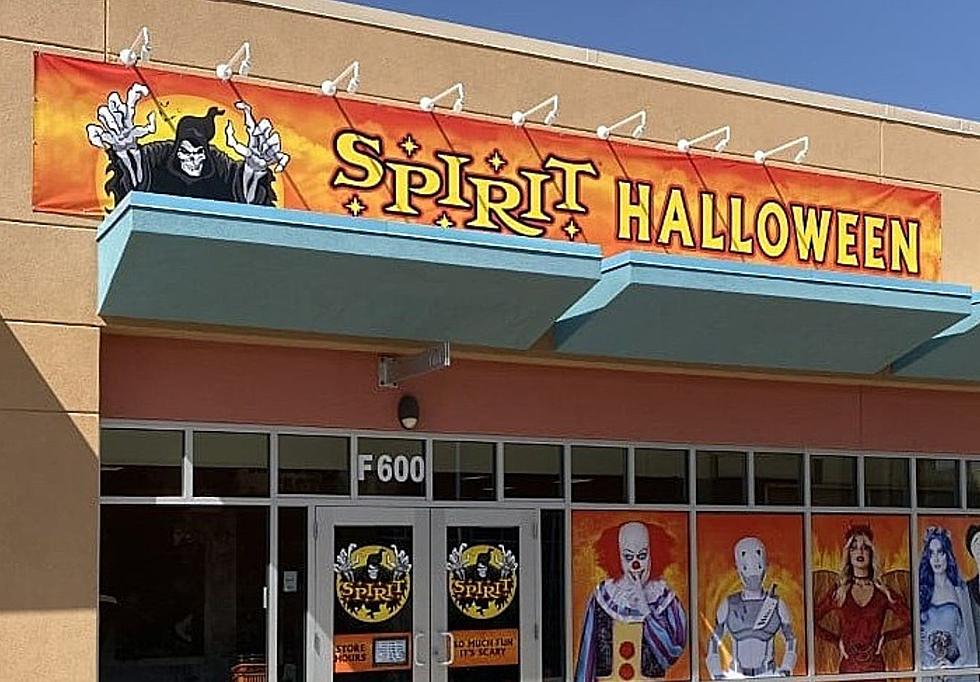 As Spooky Season Nears Spirit Halloween Adds Central, East El Paso Locations
mike
The first sign that spooky season is near is when Spirit Halloween banners start popping up on empty building facades around town.
Since publishing the original article, a second eastside location and one in central have been added to El Paso's total count bringing the number of Halloween superstores to five.
Enter your number to get our free mobile app
Now Open
Currently, Halloween stans can get a head start on the most ghoulish time of the year at the Spirit stores inside Cielo Vista Mall and on Remcon Circle on the west side. Both locations are now open daily.
The other west side location at 5917 North Mesa in the one-time Jo Anne's Fabrics location is being stocked with costumes and décor and will be opening before the end of August, according to the company website.
Newest Locations
Also scheduled to open by Labor Day weekend are just-added locations on Montana and Viscount.
The two buildings resurrected from the empty storefront graveyard are the former Go Puff at 5115 Montana in the Chelmont area, and what used to be the Amazon Blowout Store at 9010 Viscount across from the Multipurpose Recreation Center.
El Pasoans who live and shop in those parts of town will be able to load up on Barbie ghoul and Wednesday Halloween costumes, masks, props, animatronics, and home and yard decorations in the coming weeks.
An exact opening date hasn't been revealed yet, but it won't be much longer. You can find the hours and status of all 5 El Paso locations HERE.
Seven Scariest Sights In Texas
These are the 7 most haunted places to visit in Texas according to
TravelTexas.com