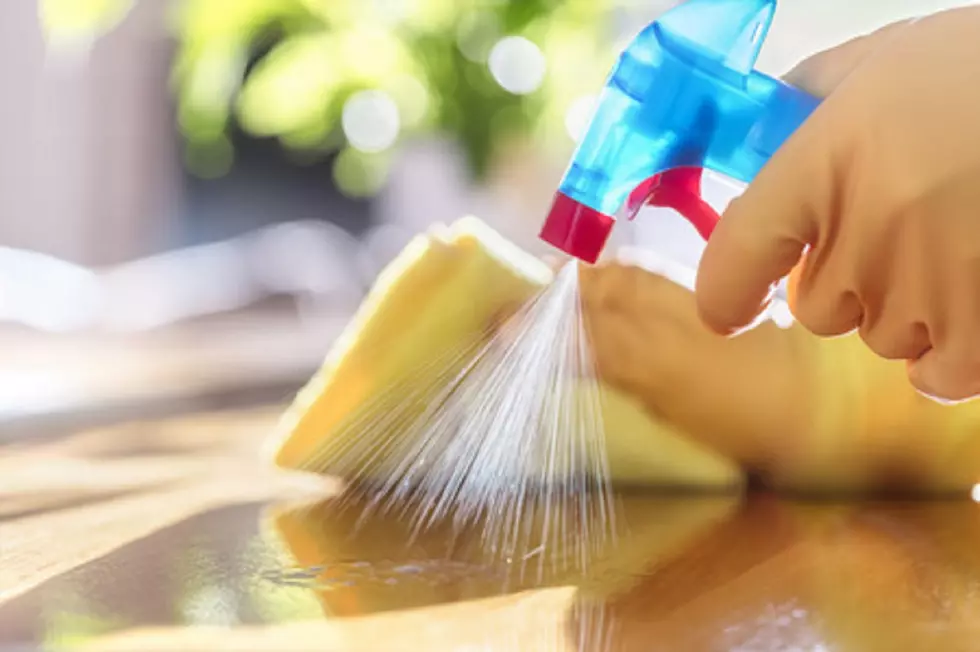 Shout Out to Our Co-Worker For Disinfecting Our Employee Fridge
BrianAJackson
Thank you to our co-worker Ericka Fuentes for going above and beyond and completely disinfecting our employee refrigerator at our KISS, KLAQ and KROD Studios.
Yesterday I came into work and like everyone else I too have a routine and it usually begins with making a cup of tea which led me to our communal kitchen area and noticed the following note left from our lovely and thoughtful co-worker Ericka Fuentes.
Just a little something to show that I care about everyone here
Ericka Fuentes is one of the weekend jocks on KLAQ and she is as awesome as you would imagine. Sometime over the weekend, she took it completely upon herself to completely disinfect and clean our shared refrigerator and kitchen area. She literally scrubbed down, threw out smelly, moldy leftovers, cleaned out shelves including the freezer and left it sparkly clean. Truth be told our fridge was looking a bit ratchet and it was in dire need of a good scrub down.
TSM El Paso's New Clean Fridge
As employees and businesses are adapting and adjusting to the new normal during the COVID-19 pandemic essential workers now must take extra precautions to ensure that there is plenty of separation between employees and that everyone is keeping their shared workspaces clean and disinfected.
Public health officials continue to urge that everyone follow these simple steps:
Stay home if you are sick or feeling under the weather
Cover your mouth and nose with a tissue when you cough or sneeze or use the inside of your elbow.
Throw used tissues in the trash and immediately wash hands with soap and water for at least 20 seconds.
If soap and water are not available, use a hand sanitizer containing at least 60% alcohol.
Clean and disinfect frequently touched objects and surfaces such as workstations, keyboards, telephones, handrails, and doorknobs
Avoid using other employees' phones, desks, offices, or other work tools and equipment, when possible
Make sure to clean and disinfect workstations before and after
In the meantime, we're going to submit Ericka's name for employee of the month for her thoughtful act. During this weird and surreal moment in time, its random acts of kindness that serve as a reminder that we're are all in this together and the only way to get through it is together.
KEEP READING: See 25 natural ways to boost your immune system