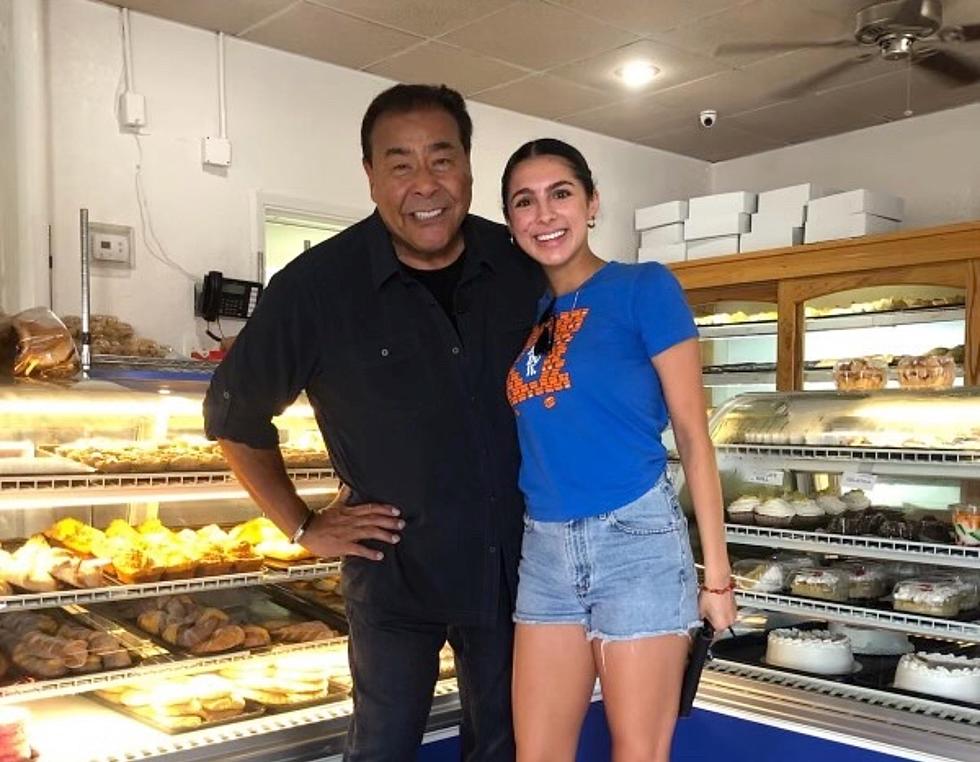 John Quiñones of 20/20 Stops By Bowie Bakery In Dtown El Paso
Bowie Bakery
ABC News correspondent for 20/20 and the current host of What Would You Do?, John Quiñones, is in town and was spotted at Bowie Bakery in downtown El Paso.
John Quiñones is the latest celebrity to hit up the Sun City in recent months, and it's nice to see him hit up the El Paso gem that is Bowie Bakery.
Quiñones is a journalist and ABC News correspondent, and the current host of What Would You Do?.
Early yesterday morning, a member of the ABC crew contacted Bowie Bakery asking to stop by for an interview and camera footage. After management agreed, the crew showed up first, followed by a visit by John Quiñones a couple of hours later.
Listen to Monika middays all week on 93.1 KISS-FM and Download our free 93.1 KISS-FM App.
Once the interview was done, the staff posed for pictures and gifted Quiñones and the crew with a bag of their best pan dulce for the road.
Another feature of the segment shared by Quiñones on his Facebook page will also include interviews with famed artist Jesus "Cimi" Alvarado and filming at the border wall and Mount Cristo Rey.
So why are Quiñones and the ABC crew hitting up local historical places such as Bowie Bakery, Mt Cristo Rey, and artists around El Paso?
Well, it all has to do with National Hispanic Heritage Month coming up. First started as Hispanic Heritage Week established by legislation and signed into law by President Lyndon Johnson in 1968 was later expanded into a month-long celebration in 1988 from September 15 to October 15. Since then, the contributions and influences of Hispanic Americans to the history, culture, and achievements of the United States have been recognized.
The ABC News "Hispanic Heritage Special" is set to air on September 17, so check your local listings.

And keep your eyes out for Quiñones and his crew because they may be popping up next at any one of your favorite local establishments.
Celebrities Busted With Drugs In & Around El Paso, TX
8 Of The Biggest Driving Pet Peeves In El Paso
Disney Coco-Inspired Mural In El Paso