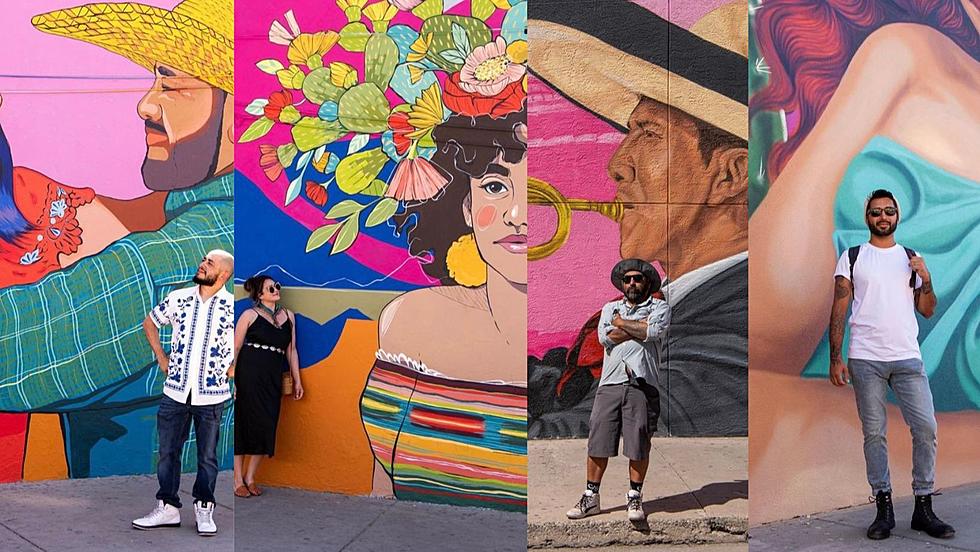 SHEIN Invites El Paso Artists To Create Murals For Hispanic Heritage Month
Courtesy: SHEIN X
The stage was set this past weekend for a Hispanic Heritage Month celebration on El Paso Street and it was all thanks to SHEIN, the global fashion and lifestyle powerhouse.
The SHEIN X Art Discovery Project has been traveling across the nation celebrating Hispanic Heritage Month and bringing its artistic side to several cities and El Paso was one of them.
SHEIN orchestrated an unforgettable block party on S El Paso Street, turning the city's streets into a canvas of Latinx culture and creativity.
The block party was a celebration of community, culture, and local businesses. Attendees were able to enjoy the newly launched SHEIN X Hispanic Heritage collection, a showcase of Latinx artistry.
"We're thrilled to have brought our Art Discovery Project to El Paso. Our Latinx community is the heartbeat of SHEIN, and we celebrate them not just in this month but every day. We promised a day of fun, and we delivered," said George Chiao, the U.S. President at SHEIN.
Guests who joined the block party enjoyed live music, food trucks, and local vendors and many even had the chance to shop SHEIN samples.
Even though the party has come and gone, one thing that is still four amazing murals were created by a few local artists that most El Pasoans are familiar with!
Jesus "CIMI" Alvarado, Kelsey Rose Kilcrease, Adrian Lopez, and Albert "Tino" Ortega unveiled murals that still grace downtown El Paso, offering a permanent testament to their artistic brilliance.
Each mural showcases our Hispanic culture in various ways through art and color. The murals can still be seen by locals and are located around El Paso's S. El Paso Street between Father Rahm and Paisano.
SHEIN, through its SHEIN X incubator program, continues to nurture creativity worldwide, giving artists the chance to shine. In just a few years, it has empowered thousands of designers, with over 25,000 unique creations and a $55 million investment into the program.
SHEIN X in El Paso