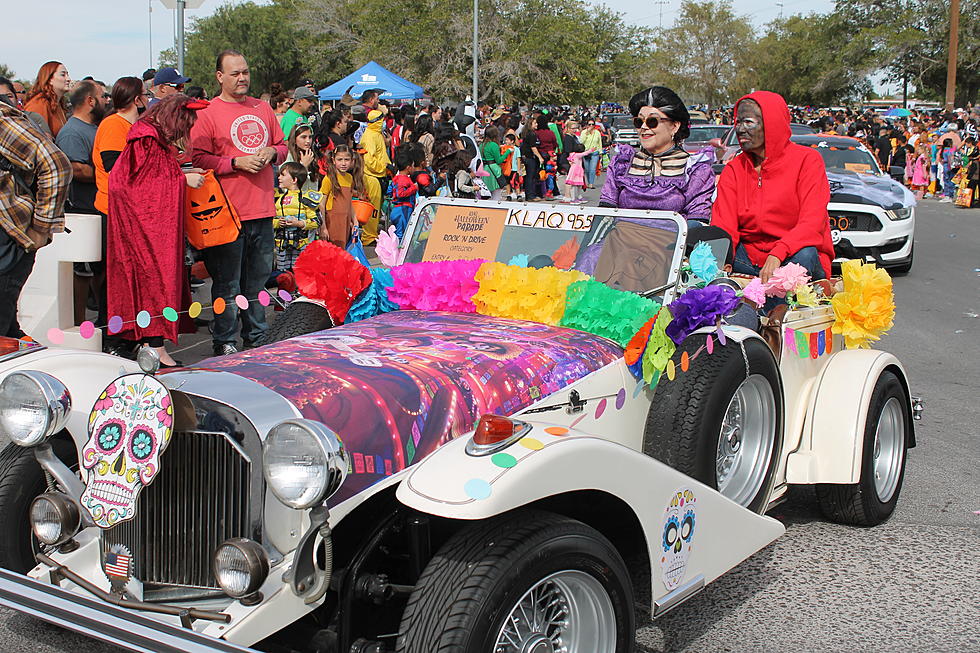 Seasons El Pasoans Can Easily Enjoy Celebrating Besides Christmas
Connie Hernandez
Tis the season to be festive! We all have our favorite seasons that we like to celebrate, even seasons we can't TRULY celebrate in El Paso. Like Christmas: Despite not having snow regularly, we still get into the holiday spirit (but maybe not Christmas in July since it's a little TOO hot to celebrate). But it's not the only time we can get quite festive; these are some other "seasons" that we love:
Football Season:
Oh yeahhh. We love sports in El Paso. We like going to a see a baseball game, or a hockey game... but it's time for football, IT'S TIME FOR FOOTBALL. You see crowds PACK the Sun Bowl for UTEP Miners football games
You most certainly see people sporting their favorite NFL jerseys & bars in El Paso love holding NFL viewing parties. And that's not even considering all of the high school football games that are held. Once football season rolls around in August up until after the Super Bowl, that's the best time for any sports fan in El Paso. And even then... people still show they're still quite festive
Hatch Chile Season: El Paso loves peppers but New Mexico REALLY loves peppers. Every August-September, it's one of their favorite times of the year: the season of the peppers.
Every year Hatch, New Mexico holds the Hatch Chile Festival, which IS going on this year. People love showing off their favorite hatch chile recipes (some can get experimental and make desserts out of them) & some can get very creative cooking their peppers.
Poppy Season: Speaking of love for things growing in the ground, El Paso LOVES whenever poppy season is here. People love looking at all the flowers & take selfies. But the sad thing is: we haven't had a chance to enjoy the El Paso Poppy Festival since 2019. But regardless, whenever the spring time is here & the flowers are blooming, El Paso tries to enjoy ALL the time we can. Especially since we never know if the Poppy Festival is gonna be canceled or not...
Jump In the Water Season: Wait... that's not a thing? Well it should be! That time of the year (usually between May-September) where the weather gets SO RIDICULOUSLY HOT (easily in the triple digits), the only thing that cool you off is by either going to a water park
or by jumping in the pool?
When you're living in the desert, especially in El Paso, it DESERVES it be a season. Maybe we should MAKE it a season... OR bring back the Great River Raft Race
Monsoon Season: Speaking of getting wet, I know some people HATE the rain, but not everyone. Obviously it can rain anytime during the year but usually between June-September, that's when we get the MOST rain. And boy when it rains... it POURS
So why is it included here? Well there's something nice about getting rain in El Paso. It's nice not being bombarded with the sun beating down on everything; all that rain is GREAT for the crops & the animals that need to drink water to survive. Life can't survive on just sunshine alone so this is really a good time of year.
Halloween/Dia De Los Muertos: I think it's pretty obvious... El Paso LOVES Halloween. This is probably the official season for El Paso (next to Christmas of course). Every year people love to dress up & show off their best costumes & some people get REALLY creative
And Dia De Los Muertos is literally right after Halloween so it's perfect.
So there's plenty of time & reason to be festive because there's plenty of seasons you can celebrate in El Paso. Now if you'll excuse me, I need to set up decorations for MY personal favorite season that I celebrate all year round: Rush season.
You Had to Be There: El Paso Edition