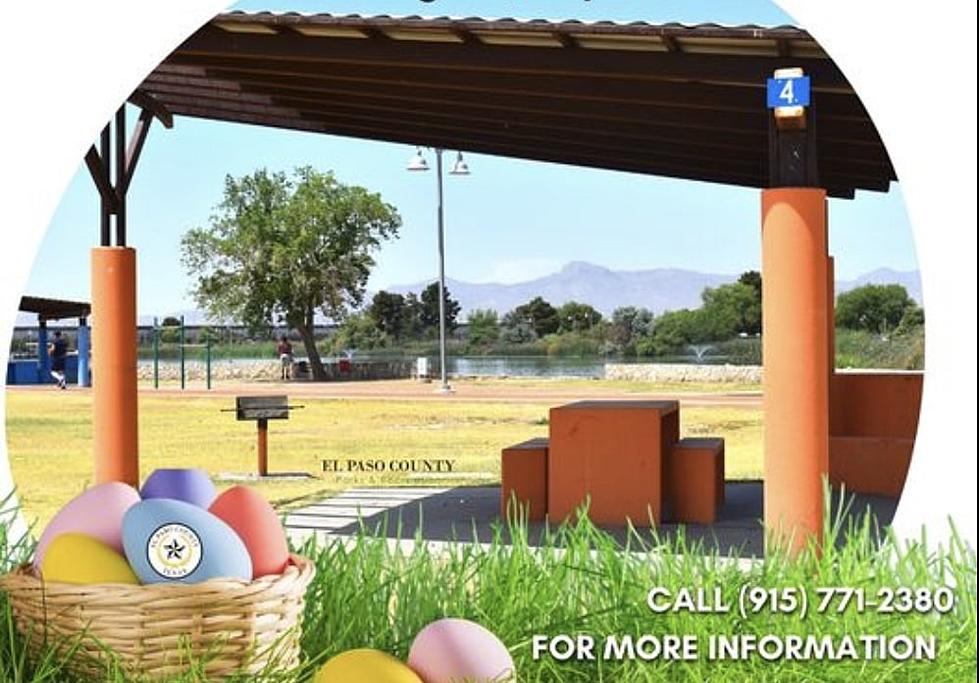 Reserve Your Spot At Ascarate Park For Easter Weekend Before It's Too Late
Courtesy: Ascarate Park
The countdown to Easter Sunday is on and many El Paso families may want to plan ahead if they decide to celebrate the Easter weekend at Ascarate Park.
Ascarate Park officials shared a post on Facebook encouraging families not to "stress about finding that perfect spot for Easter Sunday at Ascarate Park."
Families that want to plan ahead can now reserve a picnic shelter for Easter weekend which will be Saturday, April 16th, and Easter Sunday, April 17th.
Picnic shelters are typically free but are always on a first-come, first-serve basis. However, officials are encouraging families that want to make sure their spot is secured to reserve ahead of time. The starting price to reserve these picnic shelters is $50 a day.
This fee will secure that picnic shelter for the entire day on either Saturday or Easter Sunday.
Families can still head out to Ascarate Park on Easter weekend without paying the reservation fee, but park officials strongly encourage families to make their reservations because the number of park guests during Easter weekend increases, and the chances of finding an empty spot are not guaranteed.
To make your reservations you can head over to the Parks and Recreation administration office which is located inside Ascarate Park at 6900 Delta or you can contact the staff through their social media pages.
The parking fee for Easter weekend will be $5. (So make sure you have cash on hand because I had to learn the hard way.)
The last day to book your picnic shelter is Thursday, April 14th so get to booking because I don't wanna have to say "I told you so" when you try and find a spot last minute!
House of Pizza Turns 44