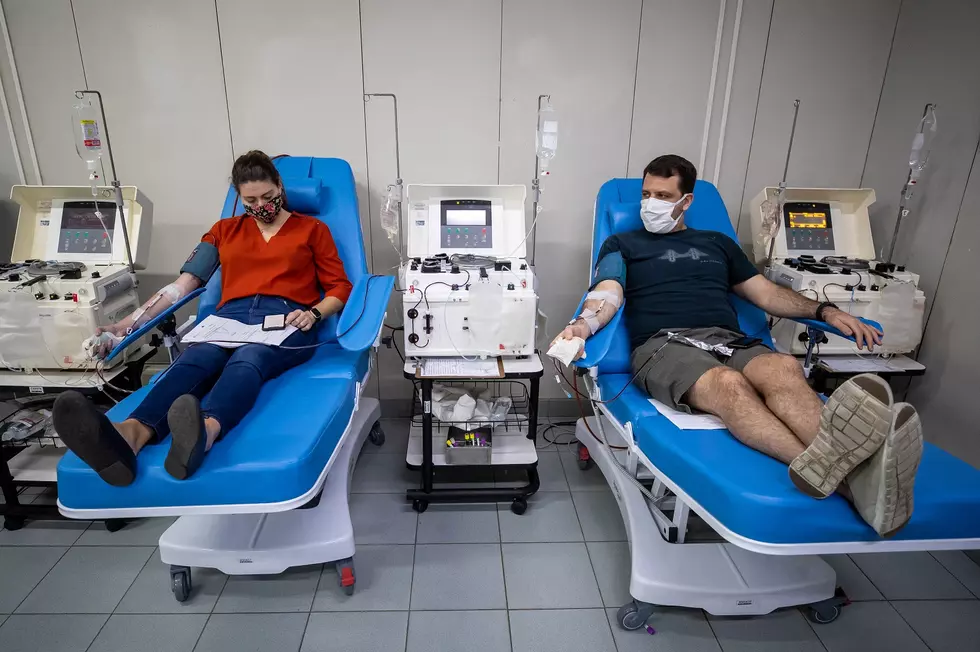 Recovered COVID-19 Patients In El Paso Urged To Donate Plasma
Getty Images
Recovered COVID-19 patients in El Paso are urged to donate plasma to help others fight off the novel coronavirus.
El Pasoans who have recovered from COVID-19 are being urged by the University Medical Center of El Paso along with Vitalant to donate their plasma to help other sick patients survive the rampant virus.
Vitalant is helping COVID-19 patients fight this novel infectious disease with the help of recovered El Pasoans.
A new Vitalant program that treats COVID-19 patients with blood plasma donated by people who have recovered from the disease is known as convalescent plasma. This special plasma contains a blood component that holds antibodies that may give COVID-19 patients the ability to fight the illness.
Convalescent plasma is a new treatment that is currently being used as an "emergency investigational drug, which has been approved by the Food and Drug Administration.
As of right now, convalescent plasma is the only promising antibody treatment available to COVID-19 patients.
Donor Eligibility Criteria
Prior diagnosis of COVID-19 by a documented laboratory test
Complete resolution of symptoms for at least 14 days
Meet all other current FDA donor eligibility requirements to donate plasma
Additional tests or other criteria may be required.
Those who meet the criteria and would like to donate plasma are encouraged to apply through the Vitalant website, Vitalant.org/covidfree.
KEEP READING: 50 community resources supporting Americans financially impacted by COVID-19