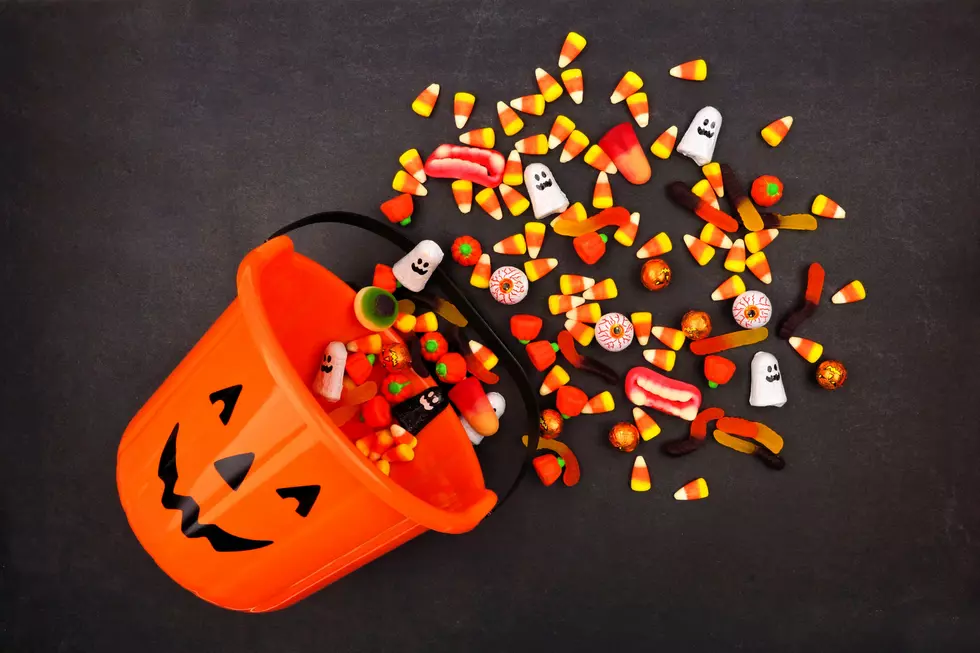 Popular Mexican Halloween Candy
jenifoto
In case you're wondering, the same study said our neighbors in the Land of Enchantment just west of us prefer Hot Tamales.  I don't necessarily have a problem with Starburst and can certainly acknowledge the popularity of those pre-wrapped, chewy, fruity treats but I also think El Paso is sitting on a hidden gem with it comes to Halloween candy because we also have the luxury of experiencing Mexican candy.
If you were to ask El Pasoans, there's a better than average chance that one of these lands at the top or near the top of the list.
Below are some of my favorite Mexican candies.  I would consider trick-or-treating a bust if at least one of these didn't get thrown in the candy bag.  The list below is in no particular order and represents some of my favorites (so the list is definitely biased and no scientific at all).  Let us know what you think I should have added to this list or not included in the first place.
Mazapan De La Rosa – I will say that this is probably my favorite candy ever, but if this is something that you would normally provide, please provide the regular size (approximately silver dollar diameter) candy. Those itty-bitty nickel-sized editions just tend to turn this delicate confection into a fine powder.
Tamarindo Candy – The variety in brands to choose from when it comes to this type of candy is a bit overwhelming, but I tend to stick with the Pulparindo brand when I pick some up. It's an odd mix of chewy, stretchy, spicy, and sweet once you bite into one but all of that comes together beautifully and makes for a delicious treat.
Lucas Dulce de Chamoy – This particular candy is more of a thick, liquidy syrup that is also spicy. It's generally found in mini squeeze bottles.  While it's easy to squeeze and get to at first, getting the last bit of candy can prove to be challenging.
Tico (or Portico or Tico Tico) – However you say it, this is nothing but spicy sugar in a pouch about the length of your finger. As a kid, I used to make the mistake of putting the pouch directly in my mouth, but all that ended up doing was creating a dam by making the powder at the top wet and causing it to stick together which then would cause the dry powder to get stuck behind it.  This candy is also versatile as it can be poured over fresh fruit such as watermelon and mango to make a good thing better.
Duvalin – This is a sweet, creamy, Nutella-like candy that always comes with two flavors in it's container that are separated in a manner that is similar to a ying-yang symbol. You have a hazelnut/vanilla combo, a hazelnut/strawberry combo (my personal favorite), and a strawberry vanilla combo (good but less popular that any of the previously mentioned hazelnut combos). I know it sounds silly, but this candy just doesn't taste as good if you don't happen to have the little plastic spoon to eat it with (it also make it easy to get every last morsel of candy).
Enter your number to get our free mobile app
Gallery — Every Movie Theater Candy, Ranked: