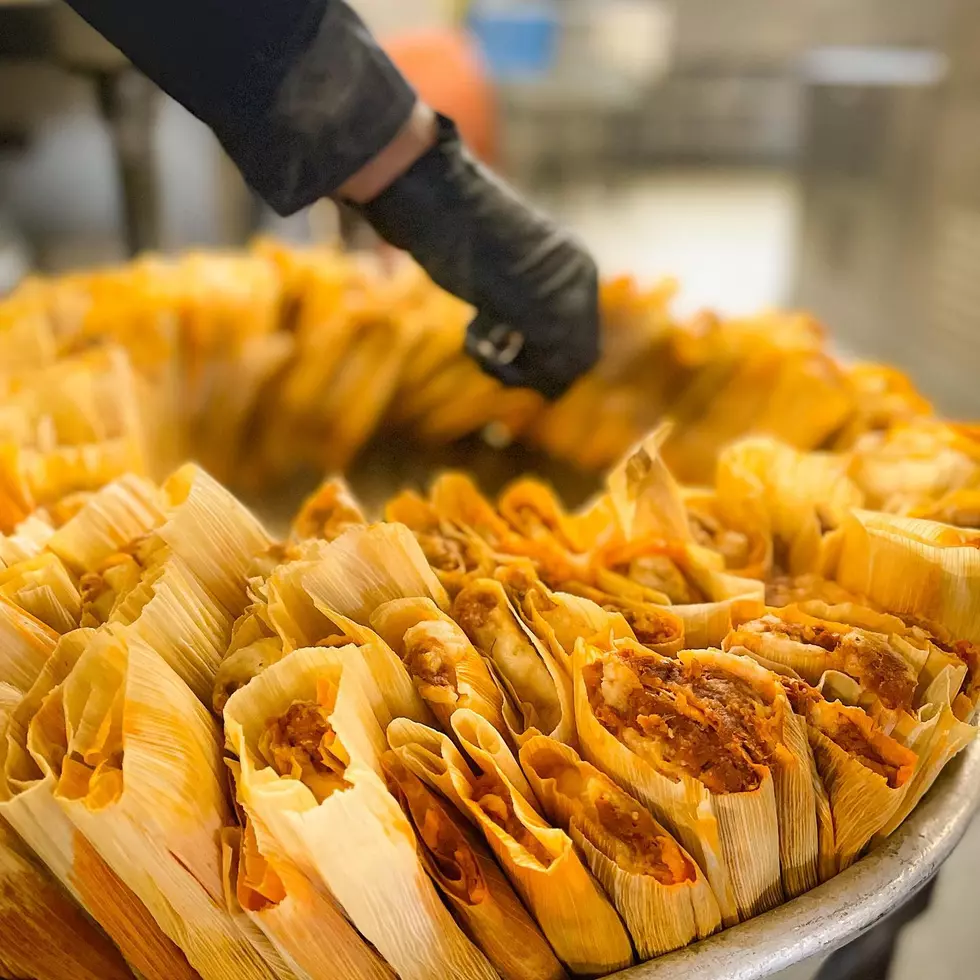 Popular El Paso Eatery among Tops in Texas for Tamales
La Colonial Tortilla Factory
Where can one find the best tamales in El Paso?
According to Yelp, which recently posted its all-time list of the top 25 places to get tamales in Texas, it's in a shopping center on Viscount.
Enter your number to get our free mobile app
'Tis The Season to Eat Tamales
December in El Paso is tamal season in El Paso. Although available year-round, tamales are a requirement at family gatherings this time of the year.
And we're not for a lack of brick-and-mortar businesses that are known and loved for their delicious wrapped in a corn husk treat. But who makes them best?
Top Tamales in El Paso and Texas
The Yelp foodie brigade says it's Pepe's Tamales at 9530 Viscount Blvd in the Barley Square shopping center. Among the best not only in the city but in the Lone Star State, their users say.
Yelp's Top Tamale Spots in Texas was determined by "a number of factors including the total volume and ratings of [Yelp] reviews mentioning" the keywords "tamal" and "tamales," according to the crowd-sourced review site.
Pepe's was the only local restaurant on list, but we know El Paso has many great tamal spots that rival anything you can find in Houston, San Antonio and elsewhere in the state.
Top 10 Tamal Spots in El Paso
We asked El Pasoans who love a good tamal with their cafecito to name the absolute best place to buy holiday tamales and received many great suggestions, but 10 stood out most.
The Top 10 in alphabetical order:
• Chepe's Tamales, 5505 Montana Ave
• Doña Lupita Tamales, 13431 Montana Ave # A
• El Prado Bakery, 3501 Rich Beem
• Gussie's Tamales & Bakery, 2200 N Piedras St
• La Colonial Tortilla Factory, 212 N. Copia
• La Rotativa, 2010 Montana
• La Tapatia, 8941 Old County Dr.
• Pepe's Tamales, 9530 Viscount Blvd
• Tamales Lupita, 6860 Doniphan Dr B, Canutillo, TX
• Valentines Bakery, 11930 Picasso Dr
Now, as far as the red or green debate, well, that's a much easier argument to settle; a dozen of each, of course.
Yelp: The 10 Best Burger Joints in El Paso
Top 25 Delicious Foods & Drinks That Define The Great State of Texas!
There's more to Texas than just Dallas Cowboys and oil in fact, Texas has helped shape the taste of America. From BBQ, to Tex Mex to Ice Cream and beyond, Texas has introduced the rest of the U.S. to the Texas way of life through food. So what foods and drink make Texas so special? Let's take a look.