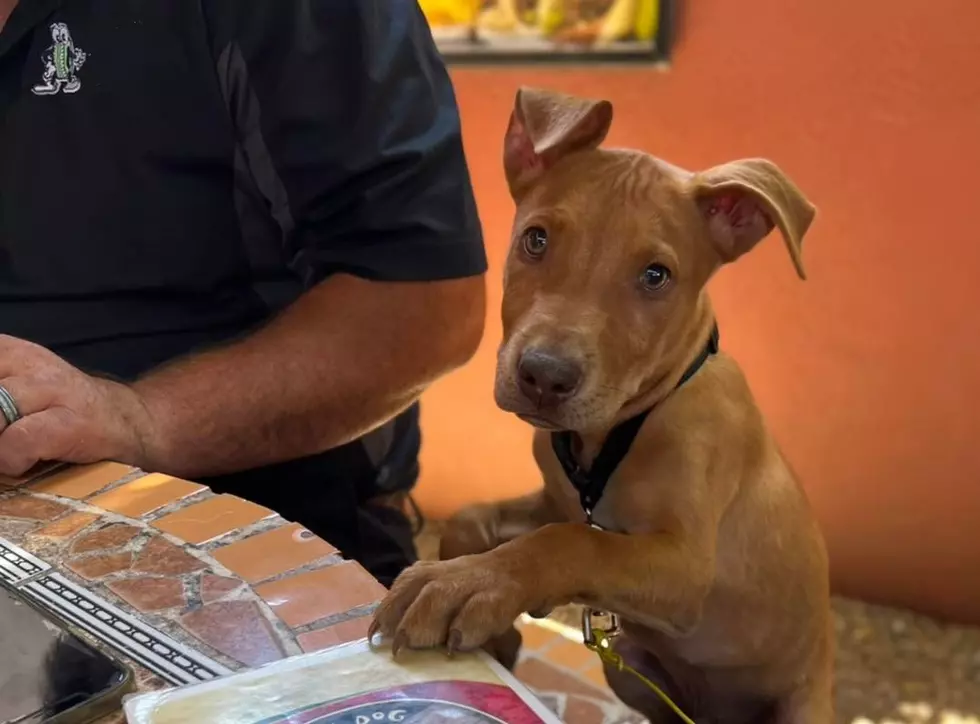 Borderland Restaurant among Top 100 Dog-Friendly Places to Dine in U.S.
Andele's Facbook
Yelp recently released its list of the Top 100 Dog-Friendly Restaurants in the U.S. and one Borderland eatery is among the most pawsome out there.
The crowd-sourced business ratings and reviews site said the list celebrates restaurants that "roll out the red carpet for pups" with things like water bowls, special menus "for pooch palates," or a welcoming patio area.
Enter your number to get our free mobile app
Dine with Your Dog
Andele's Dog House in Mesilla was the only restaurant in the area to make the cut, and for that, they deserve a round of a-paws.
The dog-friendly eatery known for its traditional New Mexico-style meals was #43 on the list.
Pawsome Patio
Although they don't have a specialty menu that doggies can dine from, well-behaved, leashed dogs can woof it up in the large shaded, and enclosed patio that has fountains, a fireplace, and greenery.
Andele's Dog House is located just across the street from Andele Restaurant at 1983 Calle del Norte in historic Old Mesilla.
It's in the same area as weekend destination fav La Posta de Mesilla and D.H. Lescombes Winery & Bistro, itself a top Yelp restaurant having recently been named one of the Top 100 U.S. Restaurants.
Unwritten Rules That Only Real El Pasoans Know