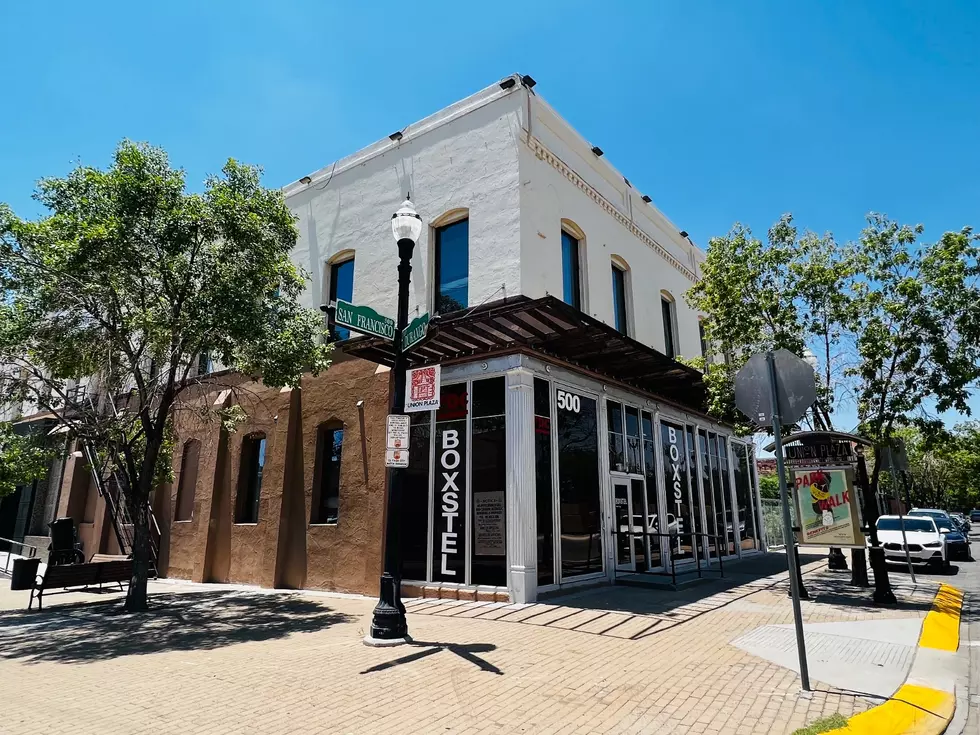 Original Club 101 Site Is Now A Modern Hostel In Downtown El Paso
ma
The original site of Club 101 is now a modern hostel in downtown El Paso.
Long gone are the days of Club 101, where thousands of El Pasoans lined up to get inside the hottest dance club in the city.
Before the advent of music platforms, Club 101, the brainchild of Joe Dorgan, was where folks would discover new music and see their favorite underground artists take the stage while dancing and drinking the night away.
Thirty-three years later, the original site of Club 101 is now a modern hostel welcoming travelers from all over to the Sun City.
Boxstel is an upscale capsule hostel, more like a mini-style hotel, that opened a few weeks with rooms varying from lofts and rooms with single or twin beds accommodating up to 4 guests with rates starting at $55.
Featured amenities include free wifi, continental breakfast, guest parking, lockers, a shared lounge and TV area, air conditioning, and much more.
The modern hostel, located at the Union Plaza in downtown's once thriving entertainment district, is walking distance from Southwest University Park, San Jacinto Plaza, and a short walk across the border for those who want to venture into Juarez.
However, while Boxstel positions itself as the 'first Hostel in the vibrant city of El Paso, Texas,' that distinct honor belongs to the Gardner Hotel, which holds the title of the oldest continually operating hotel/hostel in the city, marking its centennial anniversary back in May.
Either way, it's super cool to see another hostel, a modern one at that, open and helping attract tourists to our beautiful city.
El Paso's Carnival-Themed Diner & Attraction: Wrap & Roll
A Look Inside Monteleone's Haunted Motel and Restaurant