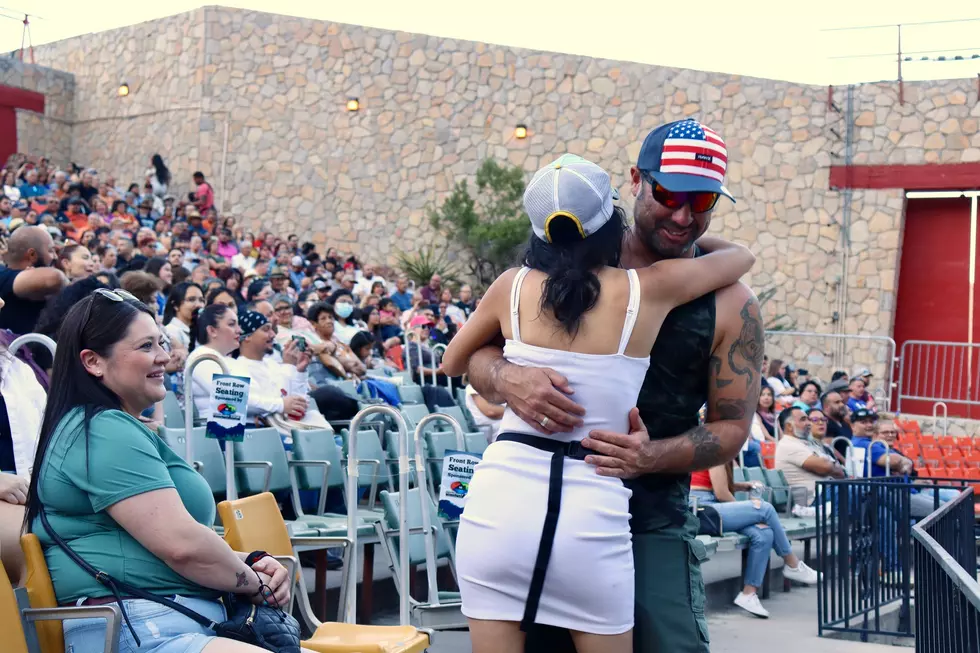 It's An Ooh La La Dance Party This Thursday at Cool Canyon Nights
KISS El Paso
Get ready to bust out your old school moves because Ooh La La is bringing the dance party to Cool Canyon Nights.
This Thursday, June 2, Ooh La La will be playing all the hip-shaking variety you can handle -- from disco to soul to funk, if you're in the mood to get down and boogie, oogie, oogie, we have the band for you.
Enter your number to get our free mobile app
The fun starts at 6 p.m. with free live music on the patio from Erwin Solbach, plus beer, cocktails, and food trucks in the cool shade of the McKelligon Canyon Amphitheater. Ooh La La hits the main stage at approximately 7 p.m.
Get Your VIP Tickets to the Show
General admission seating to the weekly concerts is free, but if you don't want to take on a chance on not getting a seat, or having to sit apart from those you came with, consider VIP seating.
VIP access guarantees you a seat in the amphitheater. For $15 a person plus taxes and fees, you get access to the VIP lounge, free hors d'oeuvres, plus front-of-the-line access and a guaranteed seat inside of the amphitheater. VIP seating for Ooh La La can be purchased HERE.
Cool Canyon Nights June/July Schedule
This year you can purchase VIP seating in the Star Lounge for the entire season in advance.
June 9 - Frontera Bugalu
June 16 - Windy City
June 23 - Juan Gabriel & Selena Tribute
June 30 - Feline Fox & Friends
July 7 - Azucar
July 14 - Hypnosis
July 21 - Tribes
July 28 - Fungi Mungle
23 Funniest And Strangest Street Names In El Paso PART 1: A-B-C
Take a drive in El Paso, Texas, and you will find a funny street name around every corner. Here are the 23 Funniest Street Names El Paso PART 1: A-B-C
Funniest And Strangest El Paso Street Names: PART 2, D-E-F
Part two of my funniest and strangest street names series is all about the D... The E... And of course... the F.