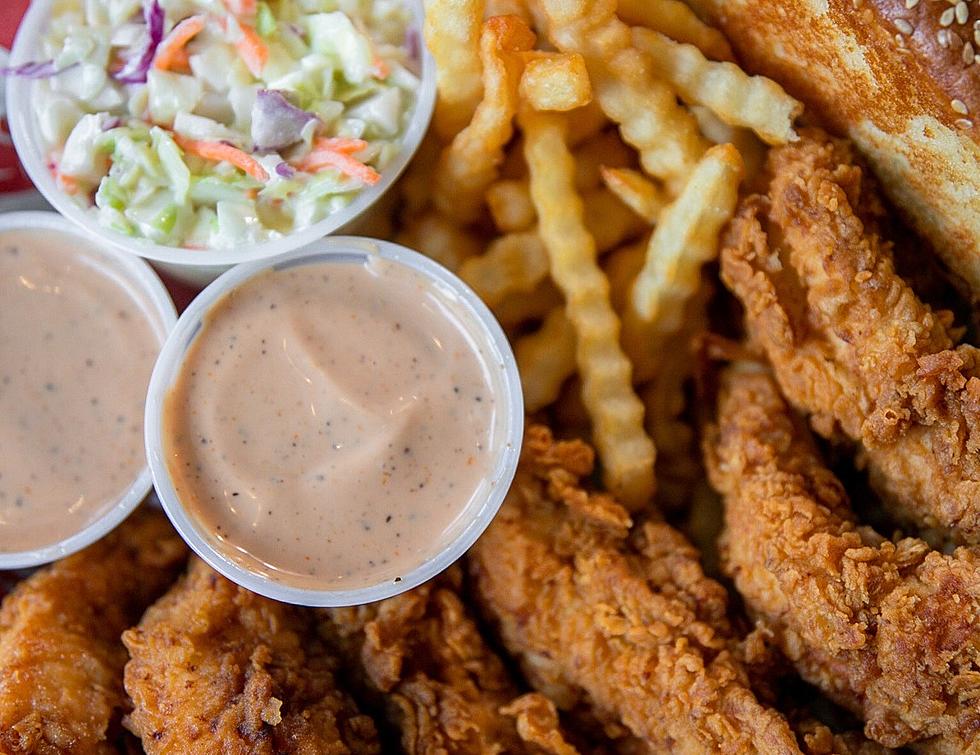 Popular Chicken Chain Has New West Side Location In the Works for El Paso
Raising Cane's
There is going to be one more place to get tasty chicken tenders on the west side in the near future.
The building that used to house Johnny Carino's on Sunland Park Drive has been demolished and a national chicken tenders chain will be going up in its place, according to documents filed with the state.
Enter your number to get our free mobile app
Why Did Carino's Close?
After 15 years on Sunland Park Drive, the local Carino's Italian restaurant franchisee shuttered that location when issues involving the building and lease couldn't be resolved. (The Airway location remains open).
After sitting empty for the better part of 2023, the building has been torn down and in its place a new Raising Cane's Chicken Fingers will be built.
Love Those Tenders
Tenders are definitely having their moment; here in El Paso, especially.
Between the homegrown Boss Chicken and Custard, national chain Raising Cane's, and just about every major fast-food chicken and burger chain from Popeyes to KFC to Dairy Queen, the chicken finger competition is fierce.
And the field is only going to get more crowded.
The Arkansas-based chicken chain Slim Chickens is bringing its tenders to The Market at Pebble Hills on El Paso's Far East side early next year, and Dave's Hot Chicken, loved for its spicy take on tenders, has plans to roost in the Eastlake Commons shopping center in the coming months.
When Caniacs Can Expect Newest Location
Construction of the sixth Raising Cane's in El Paso (and its third on the west side) is underway with the demolition of the existing building. There is no word at this time on a completion or opening date for the new Sunland Park Drive location.
Top 25 Delicious Foods & Drinks That Define The Great State of Texas!
There's more to Texas than just Dallas Cowboys and oil in fact, Texas has helped shape the taste of America. From BBQ, to Tex Mex to Ice Cream and beyond, Texas has introduced the rest of the U.S. to the Texas way of life through food. So what foods and drink make Texas so special? Let's take a look.