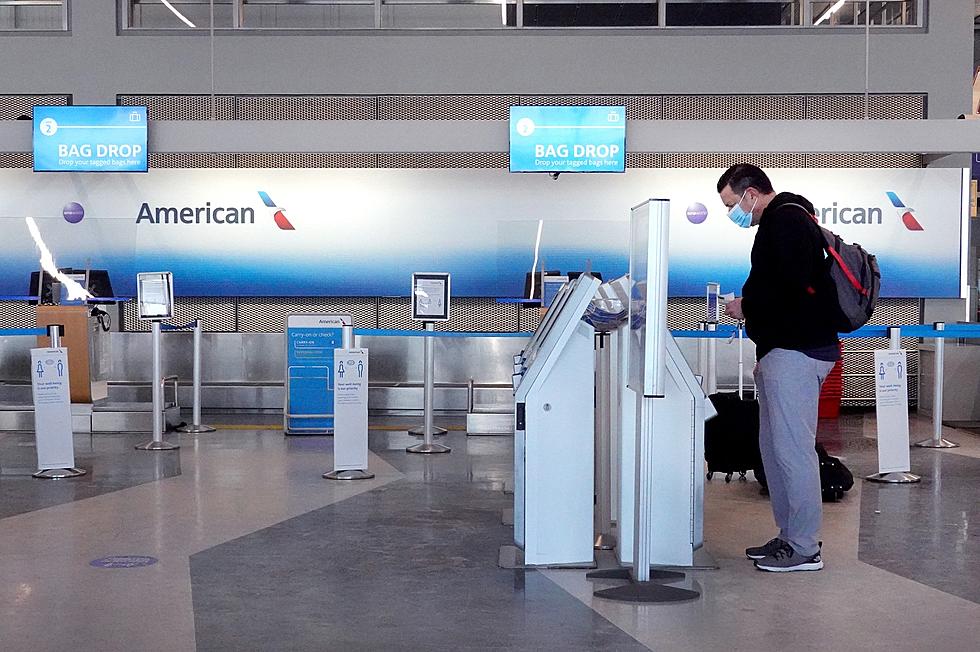 New Easy Way To Fly From El Paso To Europe Mexico & The Caribbean
Getty Images
El Pasoans now have a new way to fly from El Paso into Europe, Mexico, and the Caribbean thanks to American Airline's expanded service into Charlotte, N. Carolina.
Whether it's visiting the Mesoamerican pyramids in Mexico, laying out on a beach somewhere in the Caribbean, or exploring Europe, travelers now have a new easy way to fly out from the El Paso International Airport this summer.
Earlier this week, the City of El Paso and the El Paso International Airport announced that American Airlines began expanding its service to Charlotte Douglas International Airport in Charlotte, North Carolina.
According to Brian Znotins, American Airlines Vice President of Network Planning, the Charlotte Douglas Airport is one of the largest hubs in America, offering more accessible access to the east coast and abroad.
As travel picks up this year, local military and leisure travelers from El Paso now have new options when traveling to Europe, the Caribbean, and Mexico.
TICKETS
Tickets are on sale now for daily flights, beginning August 17, 2021
To purchase tickets, visit aa.com
Flights will operate on a Boeing 737-800 series aircraft, and the schedule is as follows:
Flight from El Paso departs, 6:00 a.m.; arrives in Charlotte, 12:15 p.m.
Flight from Charlotte departs, 6:18 p.m.; arrives in El Paso, 8:23 p.m.
American Airlines is the second airline that expands its services in El Paso this year. Back in January, Boutique Air expanded its services to include twice-daily non-stop flights to Carlsbad, NM, with continuing service to Albuquerque, NM, with the option of connecting flights to Dallas-Ft. Worth.
For more information, visit flyelpaso.com
How Many in America: From Guns to Ghost Towns
Can you take a guess as to how many public schools are in the U.S.? Do you have any clue as to how many billionaires might be residing there? Read on to find out—and learn a thing or two about each of these selection's cultural significance and legacy along the way.