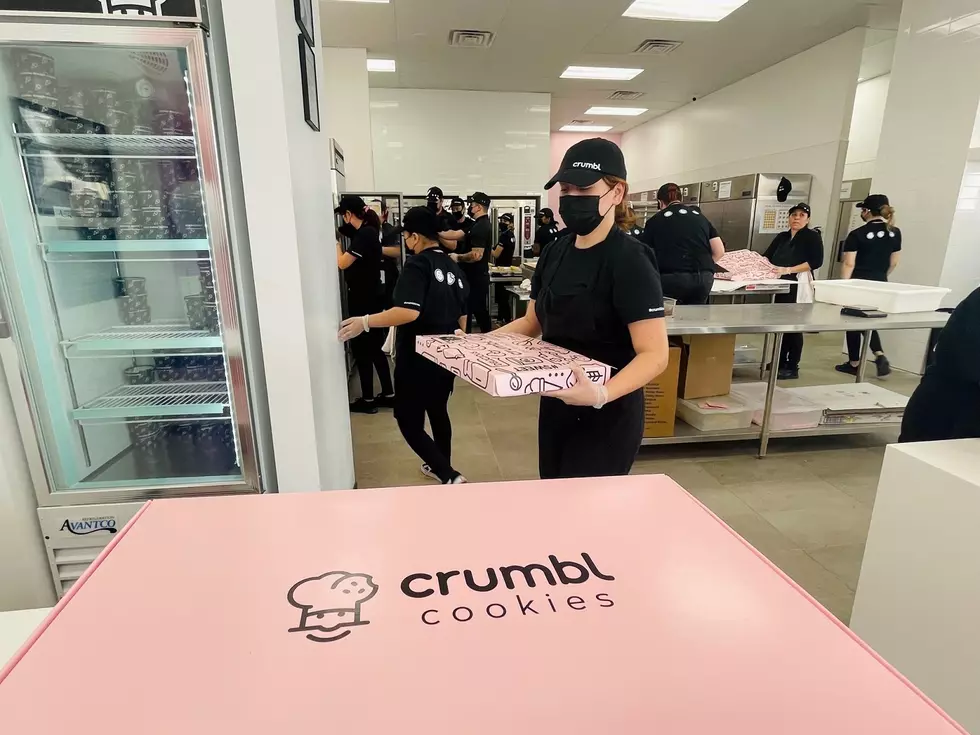 East El Paso Welcomes New TikTok Famous Crumbl Cookies Location
ma
TikTok famous Crumbl Cookies has opened a second location in East El Paso off Pebble Hills, and we are here for it.
One of the fastest-growing cookie chains out there, Crumbl Cookies, the TikTok sensation with over 4.1 million followers, has opened its second sweet shop in El Paso at the Market off Pebble Hills and is staying open until midnight tonight, giving El Pasoans plenty of time to get a taste of heaven.
Crumbl Cookies opened its first shop earlier this year out in Eastlake to rave reviews, and now the sweet franchise is expanding with a second location in the Sun City.
Featuring over 150+ unique cookie flavors that rotate weekly and are packaged in their famous pink box, Crumbl Cookies has quickly grown to over 260 stores across 36 states, including El Paso.
Speaking of these decadent cookies, you won't regret picking up a half dozen of their varied selection, such as:
Cornbread drizzled with honey
Blue monster featuring Chips Ahoy
Peanut butter featuring Reese's pieces
German Chocolate Cake
Milk Chocolate Chip (Flagship cookie)
Vanilla sugar (Flagship cookie)
Crumbl's rapid growth was thanks to the perfect storm of embracing social media during the pandemic, as people were satiating their desire for comfort food, catapulting the company nationally, which was first opened in 2017 by two cousins from Utah.
Apart from its wide variety of rotating made from scratch gourmet cookies, Crumbl Cookies also offers ice cream and always carries their famous milk chocolate and chilled sugar cookies available for delivery, pickup, catering, and takeout. (Takeout, curbside, and delivery begin on Wednesday, May 18, 2022.)
If you love cookies, stop in and welcome Crumbl Cookie to the neighborhood and pick up a box or two to share with family and friends.
And by the way, that cornbread cookie with honey drizzled all over it was mind-blowingly good; you won't regret noshing down on one or maybe two.
14011 Pebble Hills Blvd, Suite 107, El Paso, TX, 79938
Opening day celebration Friday and Saturday through midnight
26 New Businesses Opening At Eastlake In El Paso
The District Pub & Kitchen Opens In West El Paso Near UTEP
El Paso's Blue Moon Drive-In