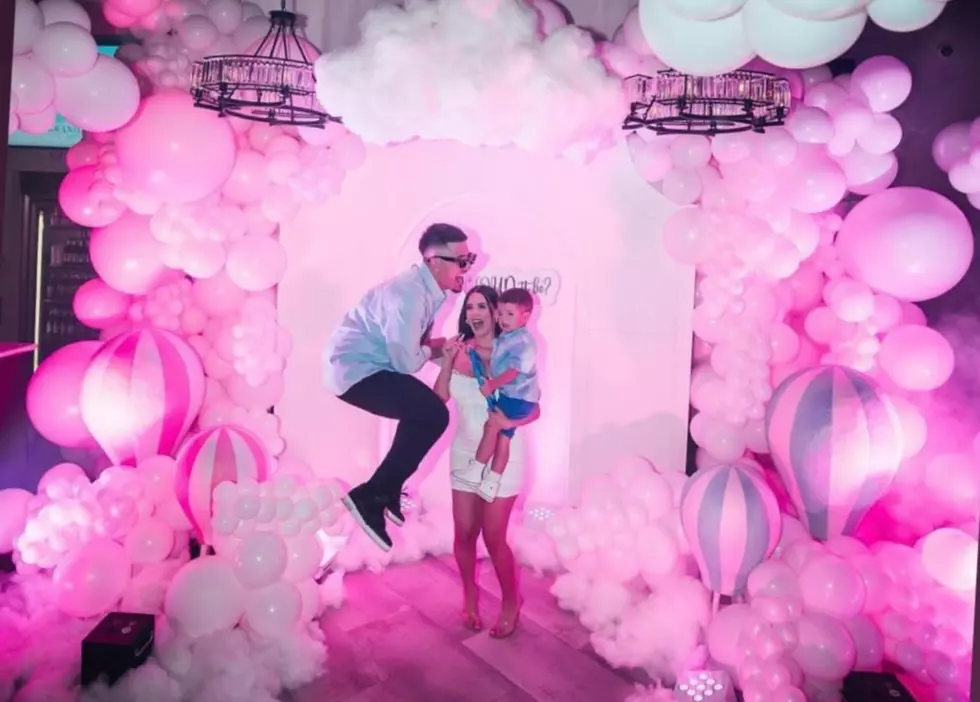 'It's A Girl!' Les Do Makeup Shares Gender Reveal Party Details
Vlex Galindo
El Paso's famous social media stars, Les Do Makeup and Vlex Galindo, are over the moon as they recently revealed that they are expecting a baby girl!
During their highly anticipated gender reveal party, the globally known influencers shared with their fans that they are expecting a baby girl later this year.
Over the last couple of years, both Les Do Makeup (Leslie Quezada) and Vlex Galindo (Alex Galindo) have continued to grow their fan base which adds up to over two million followers across Instagram and YouTube alone.
In particular, Leslie Quezada, better known as Les Do Makeup, has seen her fame and popularity rise due to her down-to-earth personality and El Paso slang.
Apart from her makeup line and Baby Girl phrase, Quezada also has multiple endorsements with Savage X Fenty, Walmart, Hello Fresh, and SHEIN, to name but a few.
Since 2017 Les Do Makeup and her beau, Vlex Galindo, have been documenting their lives, including the birth of their first child, Gael Giani Galindo, aka Baby G, born on December 6, 2019.
Now Baby G will be a big brother as Les Do Makeup and Vlex Galindo shared that their second child will be a girl during their gender-reveal party earlier this week.
The couple hosted the highly anticipated gender-reveal party at Grand Terrace Events, an intimate venue in East El Paso.
The venue space featured a cloud theme with lots of white clouds, baby blues and pinks throughout the hall, plenty of champagne, a dessert bar by SweetPopGelato, and guests could even cast their vote for what they thought the gender of the baby could be.
The Gender Reveal: What Cloud It Be?
Surrounded by less than fifty family members and friends, the reveal consisted of the main backdrop, surrounded by clouds to light up in either blue or pink, revealing the gender of their new child.
In anticipation of the news, the happy couple stood in the middle of the backdrop with Baby G as the lights switched to pink, followed by the screams of joy and leaps as they all found out that their new bundle of joy would be a girl.
Undoubtedly, the new bundle of joy will be a fashionista like her momma as fans tune in to watch Baby G and his sister (Baby Girl) grow up on social media.
Until then, we have to get thru the birth, so we'll be on baby watch until late this summer when Les Do Makeup is due to give birth, so stay tuned for more.
El Paso's Blue Moon Drive-In
A Look Inside Monteleone's Haunted Motel and Restaurant
Here's Where To Find All 10 Of El Paso's Balloon Mural Series:
25 Celebrities Who Have Stayed at The Historic Hotel Paso del Norte