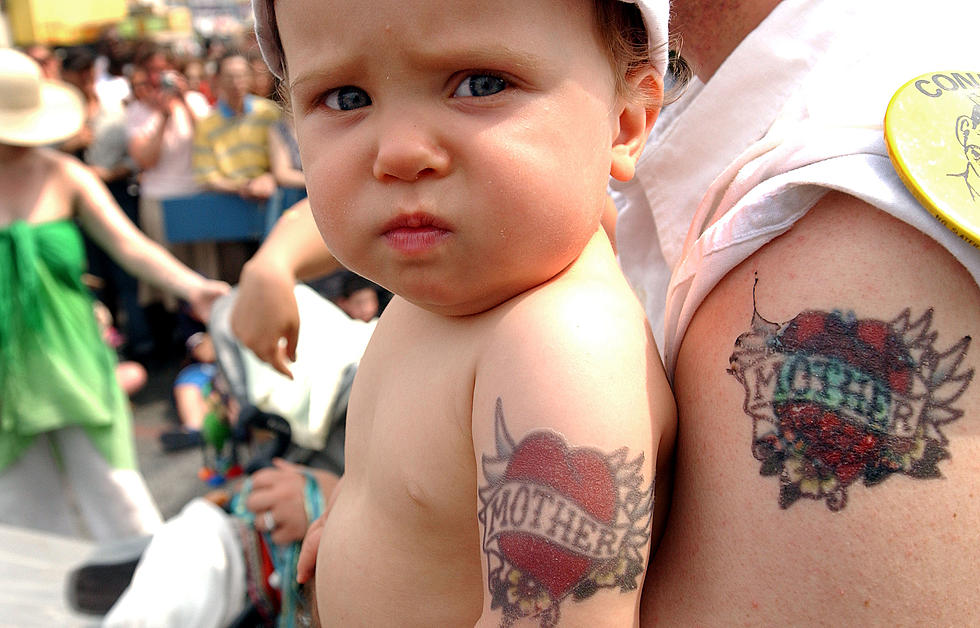 5 Great Rock Songs To Sing To Your Mom On Mothers Day
Getty Images
Whether you are a good singer or tone-deaf as hell, your Mom will love it. She supported everything else you ever tried to do, right?
Don't skimp on the gift this Mother's Day, ok? Mom still deserves something nice but singing to her would be a nice treat as well. You'll score the most points if you write something for her and the second most points if you also play an instrument while you serenade her.
No matter what though, the gesture will make her day. If you're not much of a writer, here are a few songs already written. Mind you, they're not all exactly "heartfelt".
Not all "Mom" songs are written in a flattering manner but here are some that best capture the way we feel about them and/or express their importance to us.
Or, at least put a humorous spin on the subject.
Mom's can bring out the tender side in anybody. Mom-tallica really hit a nerve with this song acknowledging their love of Mom ... and how much she is missed.
Tie Your Mother Down - Queen
When it comes to my Mom, I wouldn't. She's a 3rd degree blackbelt and a good shot. Seriously, here's where the humor kicks in, although there's also a bit of impropriety here as well.
An ode to the Mom he lost at a young age, John Lennon sums up his feelings pretty well here in a song that most anyone could sing to their Mom. One that expresses how important Mom is as the calm in our various storms.
Even the self proclaimed Prince of Darkness can be sweet.
Granted, it' s a love song to his wife Sharon but, still ... it works for Mom's.
Admit it ... you drove your Mom crazy. You may not have gone as far overboard as the singer in this Social D classic but, you probably seemed that way to her.
You can only sing this one to her if you include flowers ... and an apology.
Happy Mother's Day to all the Mom's out there.
Mexico's Beauty Captured By El Pasoans
One thing El Paso has that's unique is how close it is to Mexico. El Pasoans love to visit & here are some photos of Mexico taken by your fellow El Pasoans.