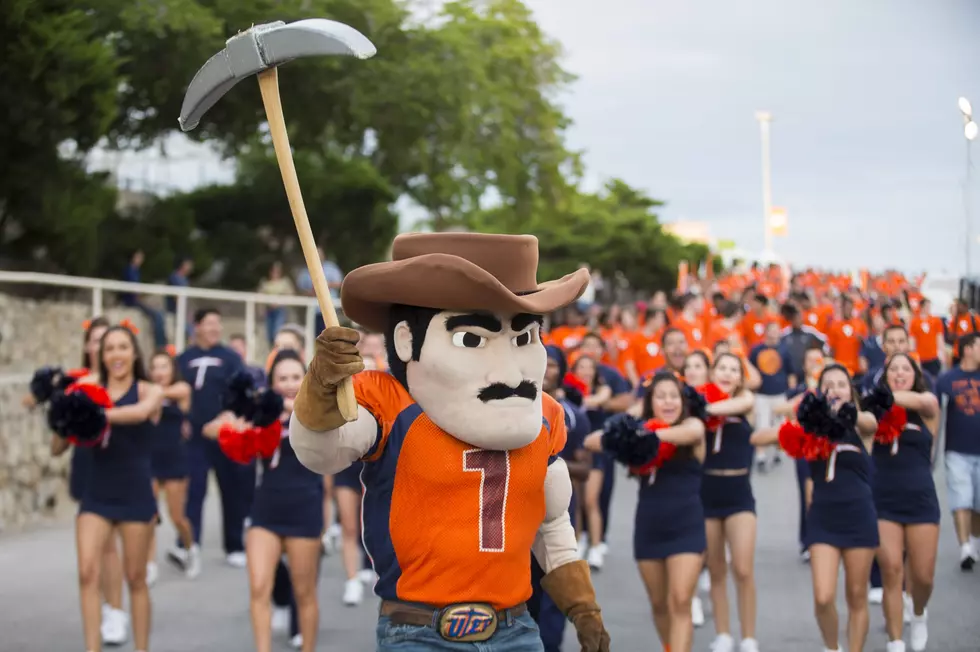 Live Music, Family Activities This Friday at Minerpalooza 2016
Minerpalooza.com
UTEP's biggest party of the year is here!
Minerpalooza 2016 takes place this Friday, August 26, on the University of Texas at El Paso campus.
Rapper and singer Sky Blu (8ky 6lu) -- formally half of the duo known as LMFAO responsible for the 2011 earworm Party Rock Anthem, will headline this year's festival.
R&B duo Nina Sky, El Paso bands Azucar and SayVerse, and The Globe of Death featuring motorcycle daredevils are part of the entertainment lineup as well.
Adding to the party-like atmosphere will be a beer and wine garden, as well as food trucks and booths.
UTEP's annual welcome back to school bash will also include appearances by Paydirt Pete and the UTEP football team. Activities for the kids, such as games, inflatable's and face-painting will be part of the mix too.
The festival, which takes place in the parking lot of the Larry K. Durham Center at the corner of Glory Road and Sun Bowl Drive, gets underway at 6 p.m.
Admission is free, but food and drinks, and kid's activities will cost you a few bucks. Visit the Minerpalooza Facebook page for details and updates.