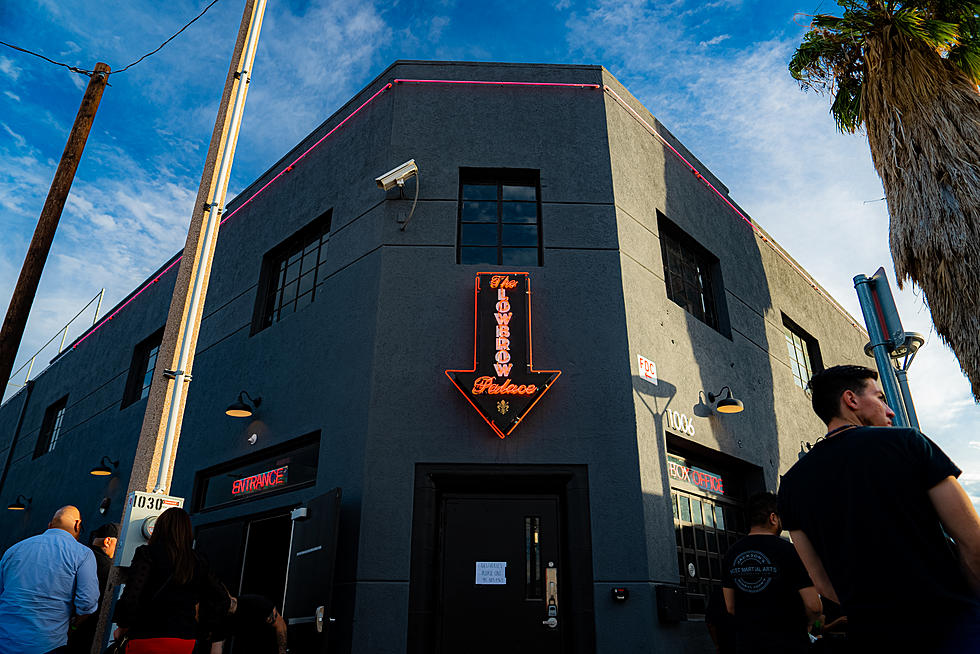 Lowbrow Palace Is Bringing A New Festival To El Paso This April: Feria De Agave
Courtesy: Lowbrow Palace
There's a new festival coming to El Paso that will feature more than 40 agave brands including Tequila, Mezcal & Sotol spirits and even though it lands on April 1st I promise that this is no April fool's joke! (I would NEVER joke around about events that involve Tequila!)
Lowbrow Palace will be kicking off the month of April with its Feria de Agave. This festival is the first of its kind in El Paso and will be centered on artisanal agave makers, celebrating Mexican culture and heritage.
The event is open to guests of all ages but guests 21 and over will be able to enjoy a range of agave spirits including Tequila, Mezcal & Sotol spirits. (You had me at tequila!)
"Attendees will be able to discover other spirit brands while being in the know of how agave spirits are made and where they come from," said Patrick McNeil, co-founder of Lowbrow Palace.
The event will also feature food trucks and live local music along with a clay Mezcalero pottery workshop courtesy of Cantareras workshop.
Guests will also be able to watch a margarita cocktail competition while enjoying their drinks and food! (......Is a judge needed for this competition because if so…. my schedule is wide open!) 
Food trucks include El Tiger Taqueria, Juarez Dogs, and more local food vendors. 
If this festival is something that you plan on attending, make sure to purchase your tickets before they sell out! Tickets available for the Feria De Agave include General Admission, Pottery Workshop, VIP, DD tickets and tickets for Kids as well.
Feria de Agave: Tequila, Mezcal & Sotol: 
1006 Texas Ave. El Paso, TX 79901
Saturday, April 1, 2023 (2 pm - 11pm)
Open to all ages
Court Del Norte Motel