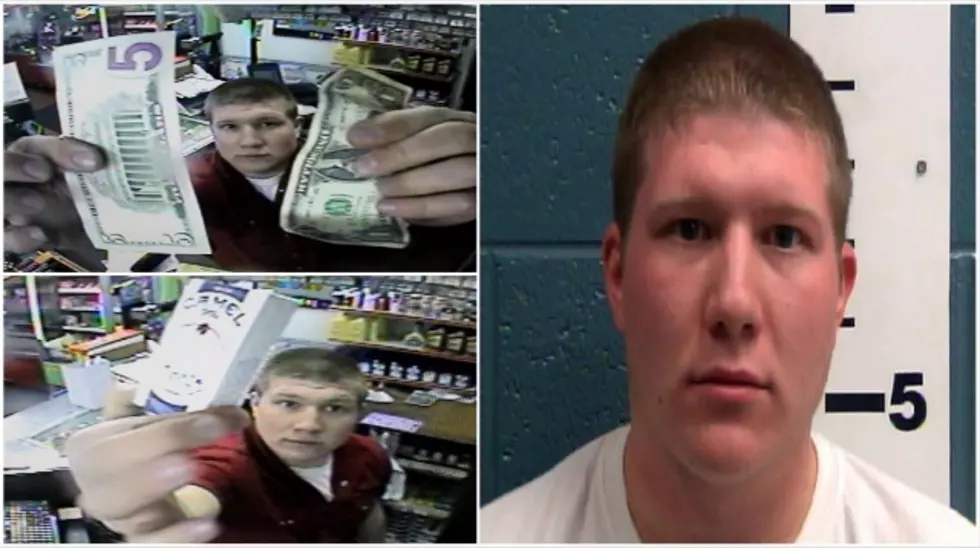 Las Cruces Man Breaks into Convenience Store But Pays for His Cigarettes
Las Cruces Police
Ellis Battista, 24, of Las Cruces broke into a Bradley's convenience store Sunday morning around 3:30 a.m. but before he left he made sure to pay for what he took. 
Store surveillance cameras and several witnesses confirmed that Battista knocked and pounded on the store's front door several times in an attempt to get the attention of the store clerk, who was not there at the time. Battista then kicked the door breaking the glass.
It is believed Battista was intoxicated at the time of the break in. According to surveillance footage, Battista then walked behind the counter and took a pack of Camel cigarettes. He then held up $6 to the camera to make sure they saw that he was attempting to pay for the merchandise he was taking.
A witness called 911 and reported a break in. Police estimated $800 damage to the store;s front door and also noted a 24-hour Walgreens was just next door. Battista was arrested outside of the store and his friend who was nearby, was let go and no charges against him were filed. Battista was booked into the Doña Ana County Detention Center and has since posted bond.