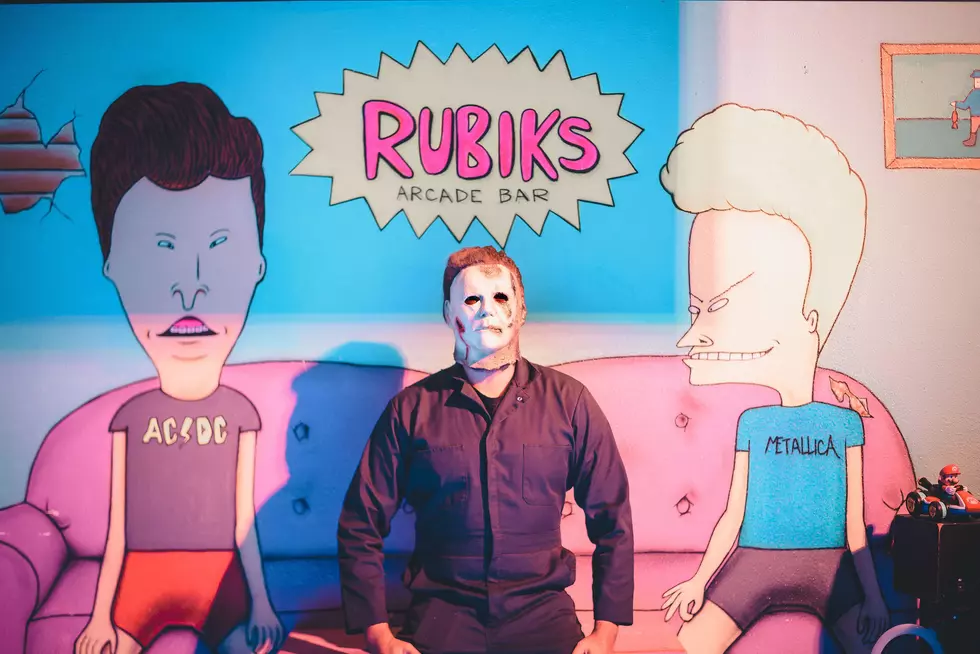 El Paso's Michael Myers is Back And He's On The Hunt For A Job
Courtesy: Stephen Flores Photography
Spooky season is upon us and nothing screams spooky more than seeing Michael Myers across town. Yea. You read the right. Michael Myers is back in El Paso and this time he's looking to snag a job at some of El Paso's most iconic businesses.
"Michael Myers is back in El Paso! Last year he toured El Paso. This year he needs a job. Stay tuned for where he will show up," read a post shared by local photographer Stephen Flores on his Instagram page.
Photographer Stephen Flores brought El Paso's Michael Myers to life last year after seeing similar photoshoots being done, but he wanted to give this photoshoot an El Paso twist.
"We live in a city with such iconic places that I wanted to incorporate them into my photos. I wanted a slight scary theme but also comical. That's how Michael Myers's tour of El Paso started."

Last year, Michael Myers visited iconic El Paso locations such as Scenic Drive, Bowie Bakery, and a few iconic mural spots as well.
This year, Michael needs a job so he's been visiting local businesses in hopes of snagging a job. Only problem is, Michael Myers is having a tough time keeping the jobs because he isn't a fan of constructive criticism.
Rubiks Arcade Bar:
El Paso's Michael Myers first job was at Rubik's Arcade Bar. Michael had multiple duties while on the clock. He was in charge of cleaning machines, acting as a bar back, DJing and he even tried his bartending skills. 
Michael seemed to be having a great time at Rubik's but his killer instincts came out towards the end of a shift and he attempted to kill his trainer by throwing a dart at her. Needless to say, Michael was let go.
Global Coffee:
Determined to find a new job, Michael Myers made his way to El Paso's east side of town and while sipping on a cappuccino at Global Coffee he saw a hiring sign and applied and got hired!
Michael duties at Global Coffee included washing dishes, making sandwiches, and working the register.
Michael was excited when he finally got a chance to become a barista and make coffee drinks on his own, but after making a mistake on an order and being scolded by his trainer, Michael's killer instinct came out AGAIN and his trainer was the victim of a butter knife tragedy. Again. Michael was let go from that job as well.
Michael Myers isn't giving up yet though. He'll still be searching for jobs across town so keep following the fun on Stephen Flores' Instagram page.
Hey, I think our station is hiring so maybe I'll send him an application. Stay tuned to see if he gets hired at the KISS-FM studios or not. 
To Be Continued…..
El Paso's Michael Myers Searches for a Job