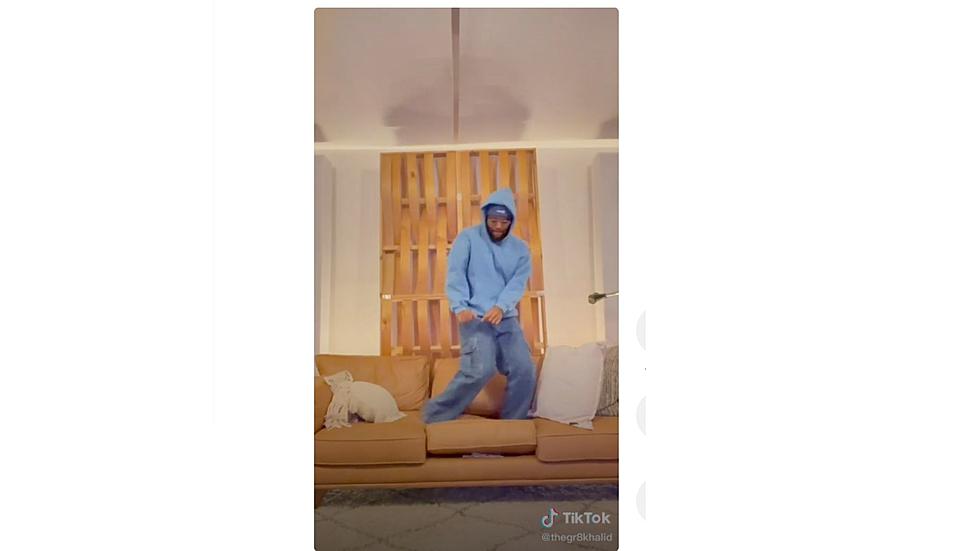 Khalid Teases New Song and Dance Moves on TikTok
@thegr8khalid via TikTok
Oh my goodness! Khalid is busy making new music!
Fans are always wanting to know when a new jam will be dropped and Khalid has finally answered their questions.
If you do not follow Khalid on TikTok, you really should. You get little glimpses of behind-the-scenes videos of his life, which everyone is obsessed with. Celebrities, we just want to stalk them.
Khalid recently put up a video to give fans a tease of his new song dropping soon.
@thegr8khalid

this song is all yours next month R&B KHALID ACTIVATED ✅
Not only do your ears get a treat of new music, but your eyes also get to enjoy Khalid's sweet dance moves.
Of course, some fans are already hyped up with just this clip and they are making sure Khalid knows. Obviously, he is taking noticed, because he retweeted a few of his fans' reactions to the clip.
Khalid continues to please his fans with his quick little teases and wonderful use of social media. Very soon fans will be falling in love once again with an instant hit song. You can already tell with the short clip, that already has over 100,000 views.
Now, all we can do is sit back and wait for this new song to drop and take over the world!
The Great Khalid Foundation Backpack Giveaway: Puentes Middle School