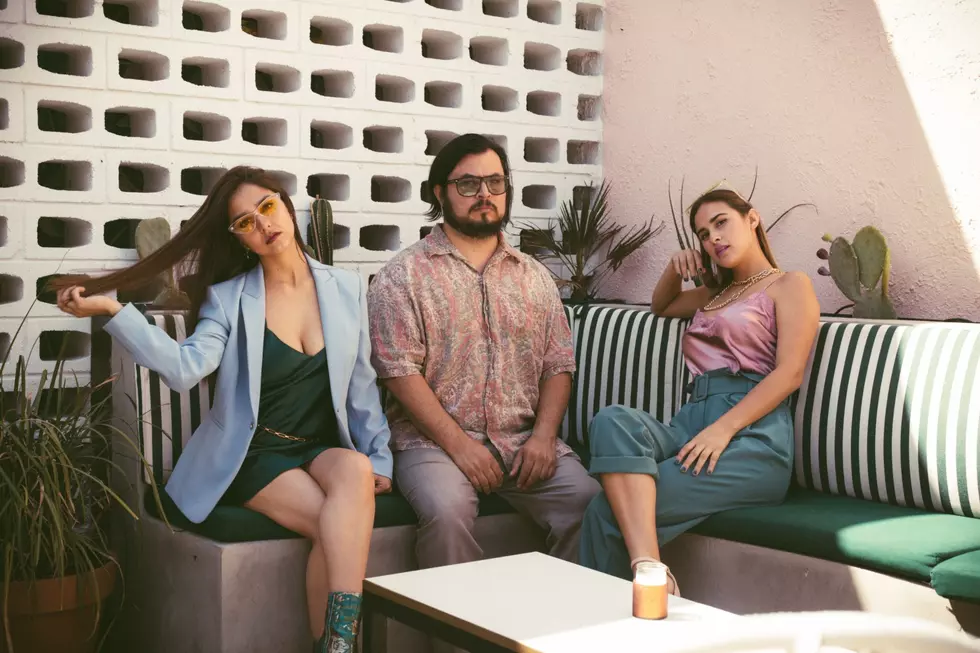 El Paso Band Estereomance Releases Debut Single & Tour Dates
Estereomance
Local band Estereomance just dropped their new single Up and announced their tour dates which includes El Paso.
Estereomance is a trio consisting of Paulina Reza and Manuel Calderon (The Chamanas) along with newcomer Adria Del Valle. The indie-pop band recently came together and have been working diligently on their upcoming debut EP. On Tuesday, they dropped their first single Up which is an ethereal, dreamy tune that quickly takes the listener on a soulful sweet ride.
The band members backgrounds are as solid as it comes representing the El Paso/Juarez Frontera. Paulina has fronted The Chamanas and has also been the singer for the EDM group Odesza performing at Lollapalooza in Santiago Chile earlier this year. Manual also of The Chamanas is a gifted producer and engineer of his own company Comanche Sound and at Sonic Ranch. Meanwhile, Adria comes from a classical music background who plays the violin as part of a string quartet orchestra.
Estereomance released their first single on Tuesday and are heading on tour next week which kicks off in Austin, TX at Swan Dive on September 26, 2019. The tour will take them through Houston, Santa Fe, San Diego and then eventually back to El Paso where they will close out their tour at Love Buzz on October 19, 2019.
Save that date and show your love and support for Estereomance come October – another local band making beautiful sound waves out in the world.
Check out their latest single Up below: