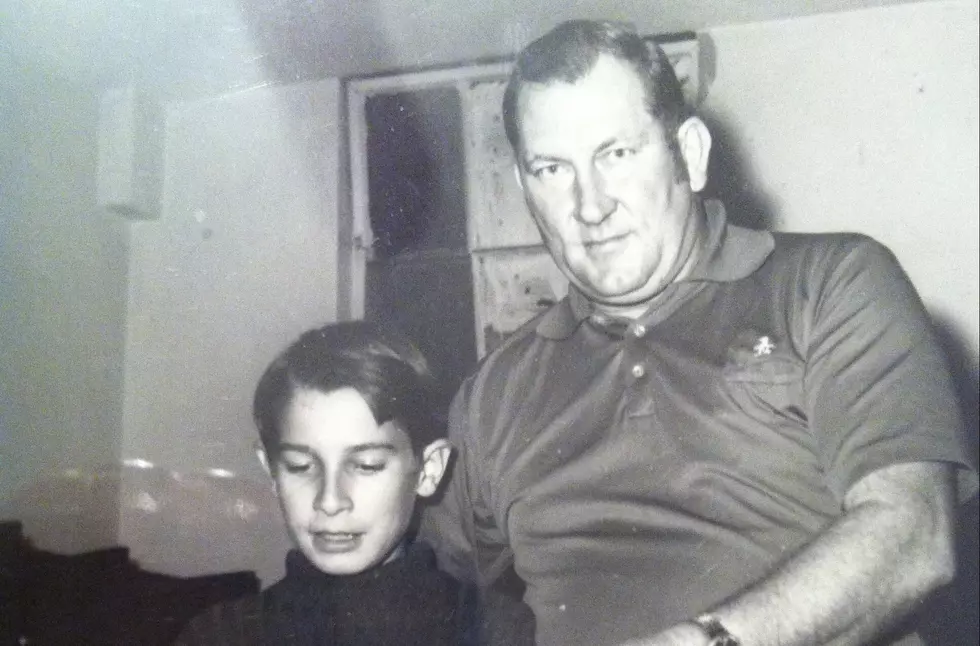 How a 12-Year Old's Dream Came True Thanks to Don Haskins
Hank Flores.
Ever since we started re-airing the Don Haskins Shows from 2006 to 2008, the reaction has been terrific. Not only have we been able to get many of those original radio show guests on SportsTalk to reminisce and tell incredible stories about The Bear, but we have been fortunate to receive so many positive calls from our listeners. One phone call in particular was from Hank Flores, who shared with us an incredible story from his childhood. Imagine writing a letter to Coach Haskins and asking him to give you a special birthday gift. Specifically, you want to sit on the bench with his team for a regular season UTEP basketball game! That actually happened in the winter of 1970 and Hank shared his once in a lifetime experience with us during his call into SportsTalk. The story was so fantastic, that I asked him to share pictures with us from that December 15th night along with a detailed account of how he was a member of the 1970-71 Miners for one game. Here is Hank's version of his amazing birthday gift from Don Haskins.
In December of 1970, I was celebrating my 12th birthday, so I was encouraged by my parents to write a letter to Don Haskins asking to join the UTEP Miners at an upcoming Basketball game. To my surprise, Don Haskins called my home and invited me to attend a game at the El Paso Coliseum to celebrate with the Miners.
When I arrived at the Coliseum, Nevil Shed acted as my chaperone for the game. He handed me a game program and he had me sit next to him on the bench. Shed and I went up some stairs to join the team in a dressing room before the game started. I recall the players talking and preparing. It was at that time that I finally met Don Haskins. Haskins introduced me to the team, and he told everyone that it was my birthday. He asked me how old I was and where I went to school. Being in the dressing room with Don Haskins and the Miners was thrilling. What was even more exciting was being introduced to the crowd!
The Miners were playing Eastern New Mexico, and I cannot remember what the score was at half-time. All I remember was not being invited back into the dressing room during half-time. I guess Don Haskins had his reasons for not asking me to join the team. The game ended with a 68-56 victory for the Miners that day, and Nevil Shed and I went back up to the dressing room to celebrate with the team, and I took some pictures with some of the players.
I sat next to Nevil Shed the entire game and could not believe that I was there on the bench with the players. Shed was such a nice guy. I met him again at the 50th Anniversary of the historic 1966 NCAA Championship Win where I showed him the picture of the two of us from long ago. He signed it and cordially posed for another photograph with me.
That entire experience has been a major highlight in my life. Haskins made a life-long impression on me but especially on that day. I did meet Haskins again a year before he passed away, and I asked him to sign the picture that I had kept for all of those years. I told him the story, and we spoke for a few moments. I appreciate having that experience with Don Haskins as he was a major force in El Paso's sports world.